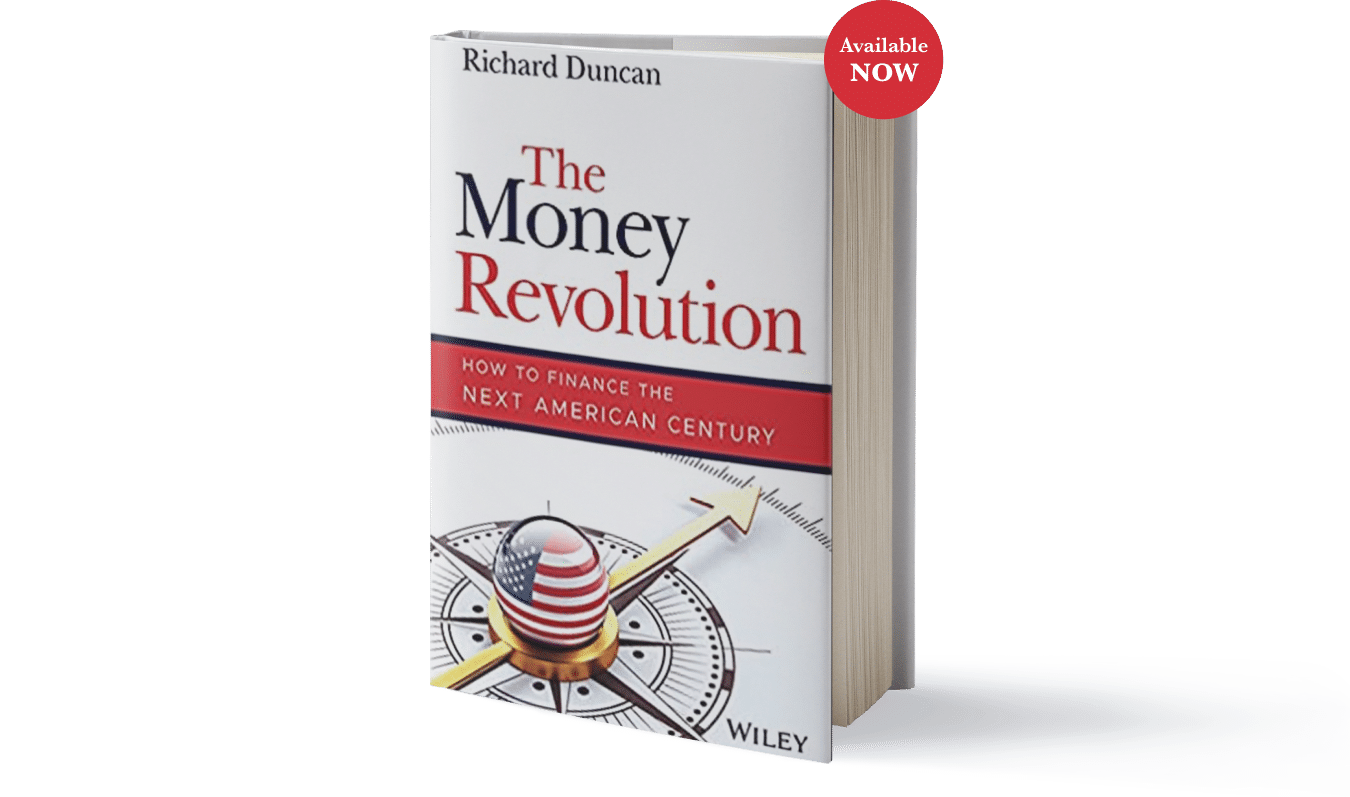 A Fascinating Analysis of American Money, Credit and Capital
The Money Revolution: How to Finance the Next American Century
About the book
In The Money Revolution: How to Finance the Next American Century, economist and bestselling author Richard Duncan lays out a farsighted strategy to maximize the United States unmatched financial and technological potential.
In compelling fashion, the author shows that the United States can and should invest in the industries and technologies of the future on an unprecedented scale in order to ignite a new technological revolution that would cement the country's geopolitical preeminence, greatly enhance human wellbeing, and create unimaginable wealth.
A 'must-read' for proactive investors who want to 'peer over the horizon.'
This book tells us how to navigate in the boundless ocean we now find ourselves in.
A clear tutorial about the U.S. monetary system. Duncan's book is well-timed and worth-reading.