How To Change Your Payment Method
Here's a quick guide on how to change your payment method on Richard Duncan Economics website.
1.- Step ONE
Once you are logged in to richardduncaneconomics.com, click on the My Account tab.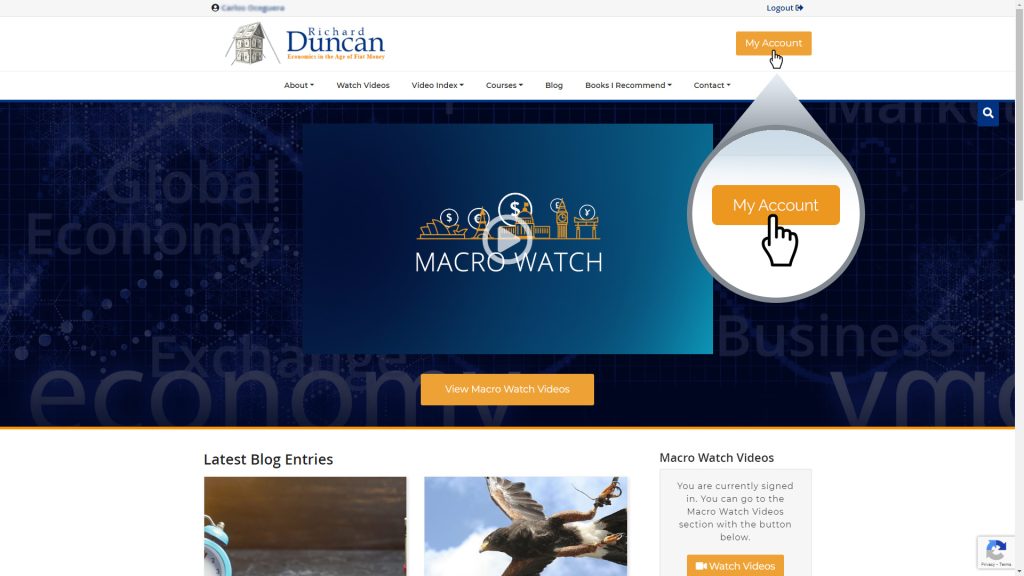 2.- Step TWO
On your account page click on the Subscription link located on the side menu.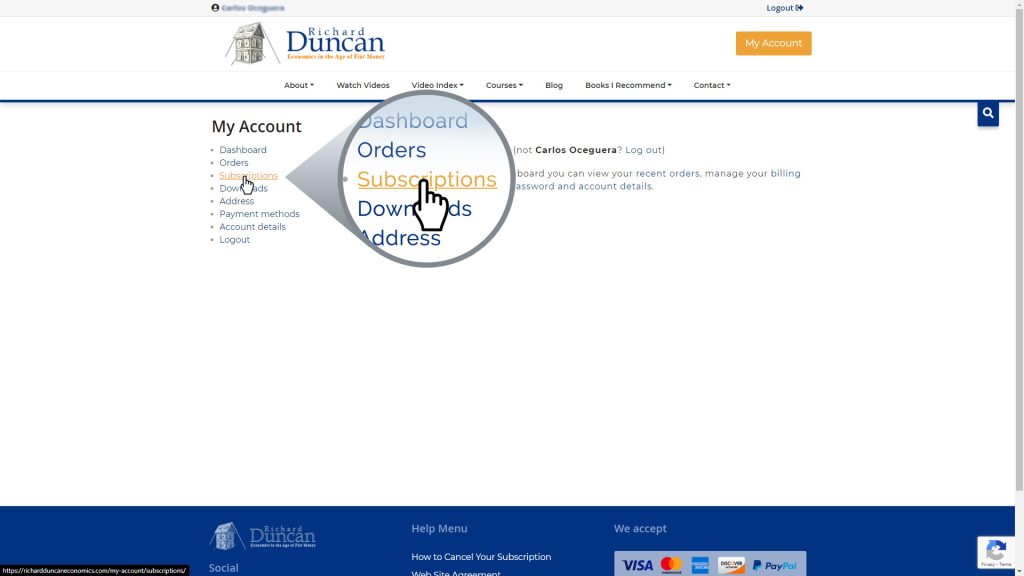 3.- Step THREE
On the subscription list find your active subscription and click on the view button to access the subscription details.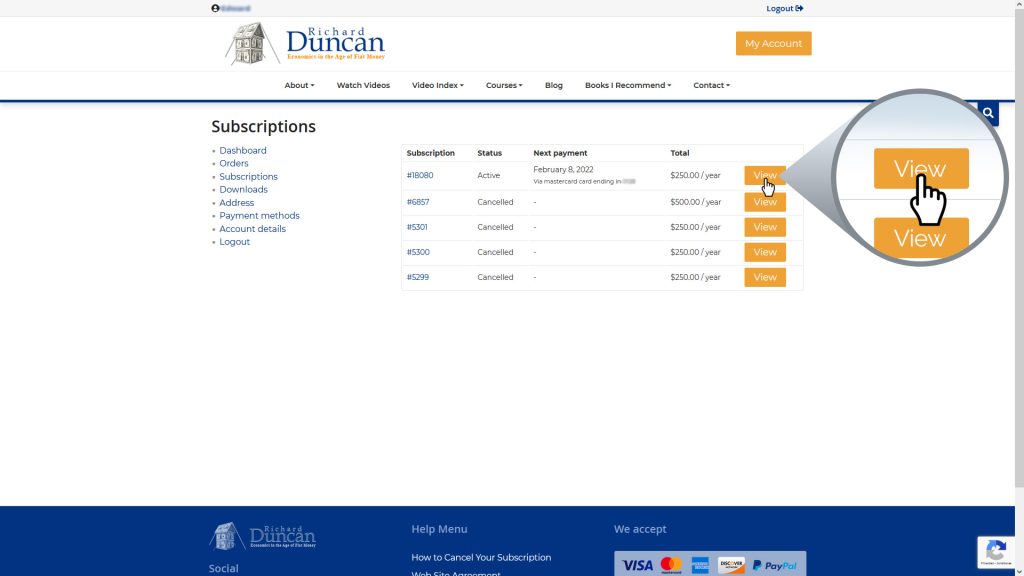 4.- Step FOUR
In the details page just click on the change payment button and enter your credit card information.