How to Cancel Your Subscription
If you would like to cancel your subscription to Macro Watch, follow these three steps:
1- Step ONE
Once you are logged in to richardduncaneconomics.com, click on the My Account tab.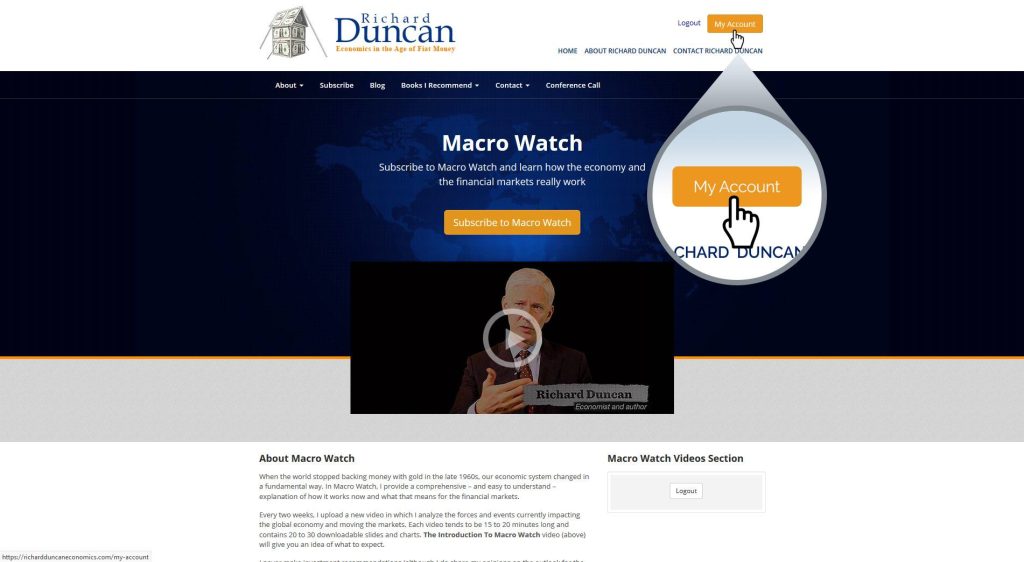 2- Step Two
On your account page click on the Subscription link located on the side menu.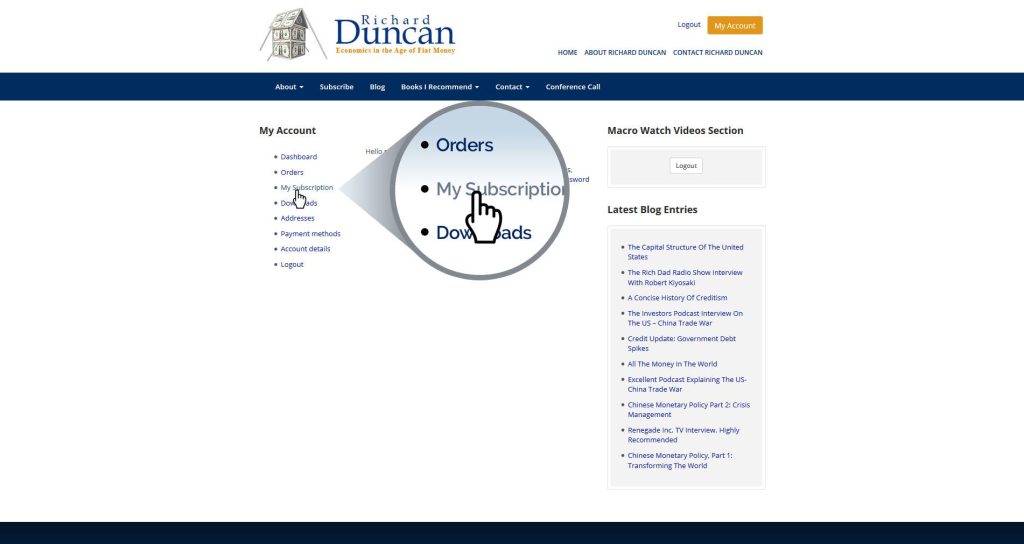 3- Step Three
Once you're on the Subscriptions window all you have to do is click on the Cancel button located in the top information area.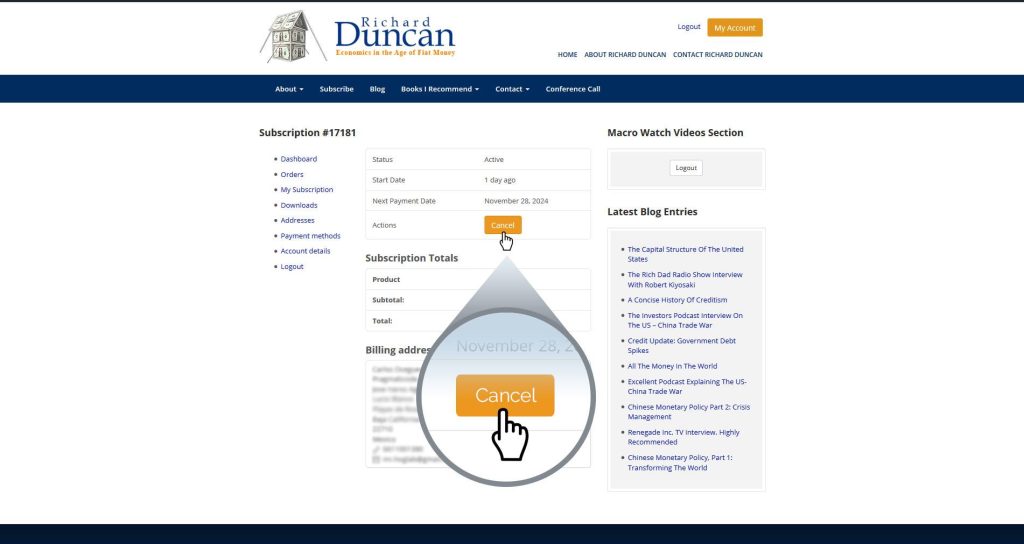 That's all. Once you have submitted a subscription cancellation it could take up to 72hr for the cancellation to be confirmed.
You can also visit your Account Page Here.