The Dollar Standard: No Replacement In Sight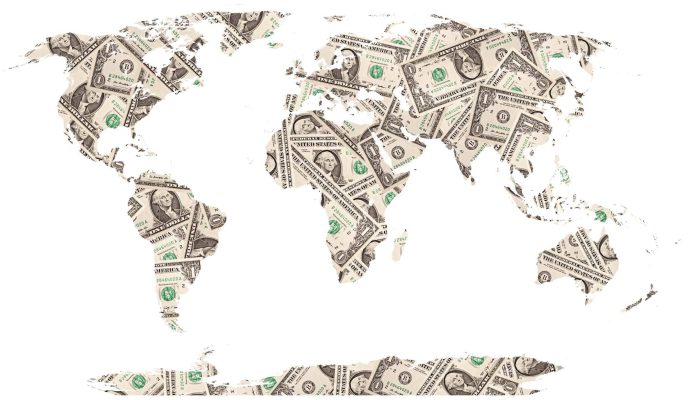 Posted October 16, 2015
There now seems to be a great deal of concern that the Dollar is about to lose its status as the main international reserve currency. That is very unlikely to happen. The latest Macro Watch video, uploaded today, explains why there is no replacement for the Dollar in sight – not the SDR, not the Chinese Yuan, not even gold.
 In just 30 minutes, this video explains how our international monetary system, The Dollar Standard, works. To do that, it begins by describing its predecessors, The Gold Standard and The Bretton Woods International Monetary System. We see how they worked and why they broke down.
Next we see how The Dollar Standard took shape. It wasn't planned. It simply evolved out of the chaos that followed the collapse of the Bretton Woods system. Starting in 1980, The Dollar Standard's three unique features – fiat money, trade imbalances and currency manipulation – combined to created very rapid global economic growth and prosperity far beyond what most of the world's inhabitants had ever known.   But there were also very serious negative consequences, which this video explores.
Finally, you will see why there is no possibility that The Dollar Standard will be replaced with an international monetary system based on Special Drawing Rights (SDRs), the Yuan or any other currency. Nor will it be replaced by a return to The Gold Standard.
That does not mean, however, that The Dollar Standard could not break down. In fact, The Dollar Standard contains an inherent flaw that suggests, eventually, it almost inevitably will. If it does fail, there is nothing to replace it as the foundation underpinning global prosperity. The world would almost certainly collapse into a severe and protracted new great depression. This video explains why that scenario is a very real threat.
If you have subscribed to Macro Watch, log in now and watch The Dollar Standard: No Replacement In Sight. You'll be an expert on international monetary affairs within half an hour.
If you have not yet subscribed, click on the following link to join:
http://www.richardduncaneconomics.com/product/macro-watch/
For a 50% subscription discount worth US$250, hit the "Sign Up Now" tab and, when prompted, use the coupon code: standard
You will find more than 18 hours of Macro Watch videos available to watch immediately. A new video will be added approximately every two weeks.