The Policy Options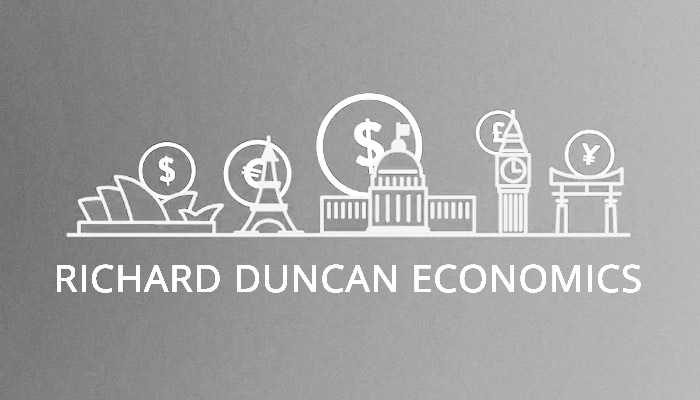 Posted May 18, 2012
From Chapter 9 of The New Depression: The Breakdown Of The Paper Money Economy –
Capitalism was an economic system in which the private sector drove the economic process through saving, capital accumulation and investment. The government's role was very limited. The United States has not had that kind of economic system for decades. Today, the federal government spends $25 out of every $100 spent in the economy and state and local government spend $11 more. The central bank creates the money and manipulates its value. Almost all the major industries are subsidized in one way or another by the government and almost half of all households receive some kind of government assistance. Finally, the economic process itself is no longer driven by saving and investment. Instead, it is driven by borrowing and consumption.
This is not Capitalism. Market forces no longer drive the economy. The current system is government-directed, but not planned. Government policy is determined through a process of compromise between the demands of competing power blocks: big business, the banking industry, the military, the elderly and the general public, which, until recently, had grown to expect an ever-improving standard of living. Deficit spending and fiat money allowed the government to satisfy all those competing demands for more than a generation. During that time, a key component of government policy has been to channel ever-greater quantities of credit to the household sector. As total credit expanded 50 times in less than 50 years, it created wealth and kept the American Dream alive. That extraordinary expansion of credit changed the nature of the economic system itself, however. Capitalism became Creditism, for lack of a better word. This new credit-based economic system is now in crisis because the household sector cannot bear any additional debt. The gap between its income and its debt has become too great.
The first step toward finding a lasting solution to this crisis is to form a realistic understanding of the nature of this economic system – not as it used to be and not as any particular group thinks it should be – but as it really is. Only then will it be possible to devise a strategy that could correct its faults.
The first section of this chapter presents a brief history of how Capitalism evolved into the credit-based, government-directed economic system that is in place today. Once that is understood, the policy options available within this system become clearer. The rest of the chapter outlines a strategy that could avert economic breakdown by making use of the new policy tools our current economic system makes possible.
Read Chapter 9:
https://media.wiley.com/PressRelease/102972/c09.pdf
Buy The New Depression: The Breakdown Of The Paper Money Economy:
https://www.amazon.com/The-New-Depression-Breakdown-Economy/dp/1118157796/ref=pd_sim_b_2