Wealth and Debt in 2021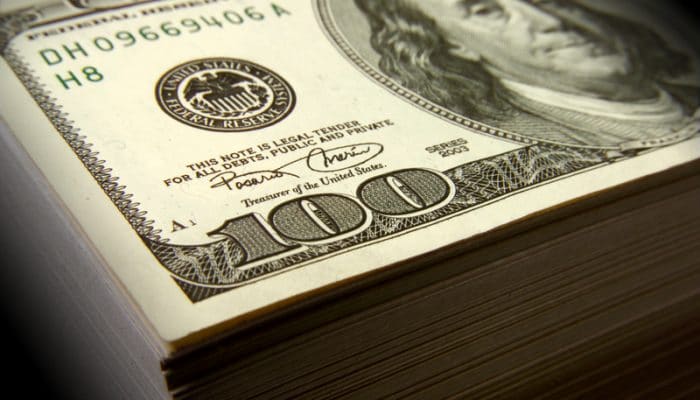 Posted March 31, 2022
It is very important to monitor and forecast Credit Growth because in the 21st Century:
Credit Growth Drives Economic Growth.
If Credit grows by less than 2% a year (adjusted for Inflation), the US economy tends to go into Recession.  Consequently, 2% Credit Growth (adjusted for Inflation) can be thought of as the "Recession Threshold". 
The new Macro Watch video analyzes Credit Growth by sector during 2021.  It finds that Credit Growth decelerated sharply during the year, with each quarter coming in weaker than the quarter before.  
Total Credit Growth (adjusted for Inflation) plunged from an increase of 6.9% year on year in the first quarter to just 0.9% growth in the second quarter and 0.6% growth in the third quarter.  In the fourth quarter, it actually contracted by 0.4%.  
This does not bode well for the outlook for the economy. 
Wealth, on the other hand, surged by a record-shattering $19 trillion last year, taking Household Sector Net Worth up to a mind-blowing $150 trillion.  Ultra-low interest rates and Quantitative Easing have driven Wealth up by $46 trillion (44%) over the last three years and by $80 trillion (114%) since 2007.
This extraordinary spike in Wealth has supplemented weak Credit Growth since the Crisis of 2008 and kept the US economy expanding.
Now, however, that the Fed intends to push interest rates significantly higher and to destroy hundreds of billions (and potentially) trillions of Dollars through Quantitative Tightening over the next two years, it is probable that a great deal of Wealth will be extinguished.
With Credit Growth below the 2% Recession Threshold and the prospect of significant Wealth destruction during the quarters ahead, little wonder the Yield Curve has begun to invert.  The odds of the US falling back into a Recession later this year are clearly on the rise. 
For all the details, Macro Watch subscribers can log in and watch "Wealth & Debt In 2021" now.
The video is 21 minutes long and offers 39 slides that can be downloaded.
If you have not yet subscribed and would like to, click on the following link:
For a 50% subscription discount hit the "Sign Up Now" tab and, when prompted, use the coupon code: Wonder
You will find more than 75 hours of Macro Watch videos available to watch immediately.  
To see a list of all Macro Watch videos listed by topic, click HERE.
A new video will be added approximately every two weeks.
Please share this blog with your colleagues and friends.