Credit Trends Suggest A Recession Ahead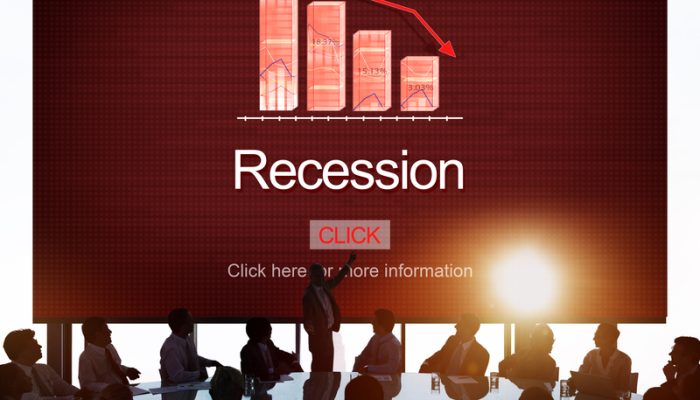 Posted September 28, 2023
This week, Macro Watch looks at trends in Credit Growth and Wealth Creation; and explains why those trends suggest the US economy will soon fall into Recession.
Total Credit expanded by $495 billion during the second quarter. That was the weakest increase since the first quarter of 2017. In percentage terms, it was the smallest increase since the first quarter of 2015.
Total Credit Growth adjusted for Inflation increased at an annual rate of only 0.5% during the second quarter. Normally, when this measure of Credit Growth falls below 2%, the US economy enters a Recession.
Surging Wealth helped support economic growth during the second quarter. Household Sector Net Worth jumped by $5.5 trillion, the fifth largest quarterly increase ever.
However, this prop to economic growth is unlikely to last much longer:
Quantitative Tightening is removing $95 billion a month from the financial markets, and
Asset prices are exceptionally high relative to past norms, with the Wealth To Income Ratio at 775% compared with its long-term average of 550%.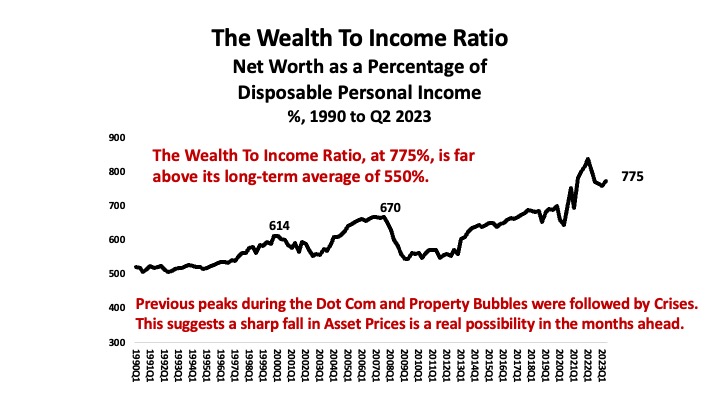 In the 21st Century, Credit Growth Drives Economic Growth. But Credit Growth is already weak and "Higher For Longer" interest rates mean it is likely to weaken further next year.
At the same time, with Quantitative Tightening set to drain an additional $1.1 trillion out of the financial markets over the next year, it is only a matter of time before stocks and other expensive asset classes correct from their current inflated levels. Lower asset prices will produce a negative Wealth Effect that will deter Consumption.
All this suggests that despite the apparent strength of the economy currently, a Recession may be quickly approaching.
For all the details, Macro Watch subscribers can log in and watch this video now. It is 23 minutes long and contains 47 slides that can be downloaded.
If you have not yet subscribed to Macro Watch and would like to, click on the following link:
For a 50% subscription discount hit the "Subscribe Now" button and, when prompted, use the coupon code: Near
You will find nearly 100 hours of Macro Watch videos available to watch immediately.
A new video will be added approximately every two weeks.
For a list of some earlier Macro Watch videos on Monetary Policy around the world, CLICK HERE.
Please share this blog post on Twitter, Facebook, and LinkedIn.