Global Liquidity Is Tightening: Expect Trouble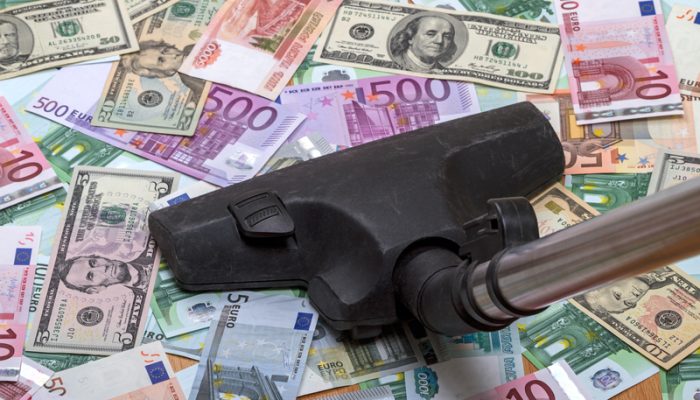 Posted August 1, 2023
Global Liquidity is tightening.
The new Macro Watch video demonstrates this by examining the balance sheets of the Federal Reserve, The European Central Bank, The People's Bank Of China, The Bank Of Japan and The Bank Of England.
The video also discusses the policies of each of these central banks and the considerations driving those policies, including Inflation, Deflation and concerns over exchange rates.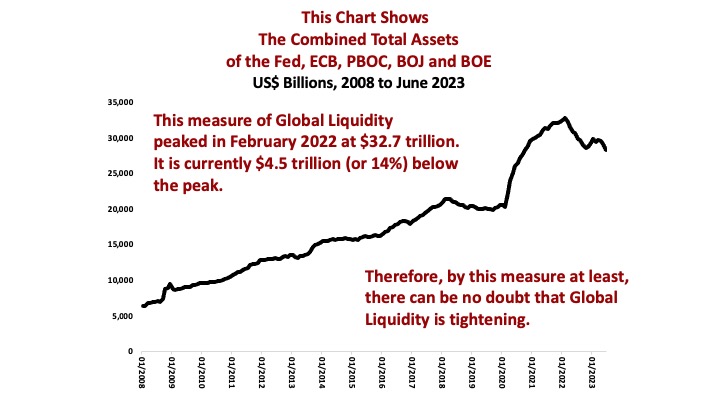 Recent policy statements show that three of these central banks intend to continue destroying Liquidity aggressively through Quantitative Tightening.  Whereas, the other two appear likely to hold Liquidity flat or nearly flat.
If so, then Global Liquidity will continue to tighten significantly during the months and quarters ahead, creating powerful headwinds for economic growth and global asset prices.
If too much Liquidity is destroyed, a new financial sector crisis will erupt.  This video concludes by discussing what investors should expect in that scenario.
For all the details, Macro Watch subscribers can log in and watch this video now. It is 25-minutes long and contains 58 slides that can be downloaded.
If you have not yet subscribed to Macro Watch and would like to, click on the following link:
For a 50% subscription discount hit the "Subscribe Now" button and, when prompted, use the coupon code: Plans
You will find nearly 100 hours of Macro Watch videos available to watch immediately.
A new video will be added approximately every two weeks.
For a list of some earlier Macro Watch videos on Monetary Policy around the world, CLICK HERE.
Please share this blog post on Twitter, Facebook, and LinkedIn.