Watch Out: Something Is Going To Break!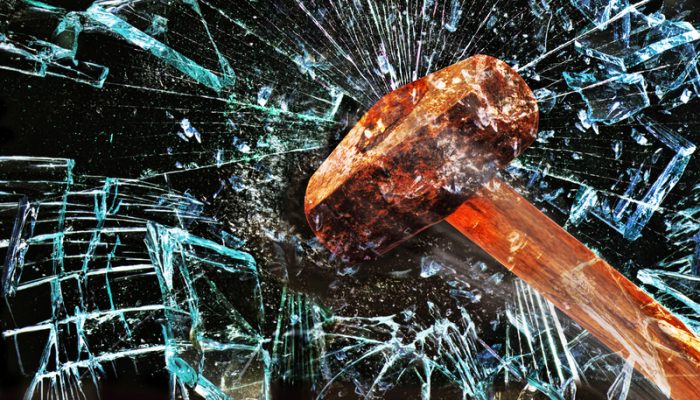 Posted September 28, 2022
Last week, the Fed shocked investors when it released new projections showing that it now expects to increase interest rates significantly more than it had planned to do just three months ago.
The Fed's "Summary of Economic Projections" indicated that the Fed now expects the Federal Funds Rate to reach 4.4% by the end of this year.  That was 100 basis points higher than shown in its previous projections in June.  The new projections for 2023 were also revised higher by 80 basis points.  They now show the Federal Funds Rate at 4.6% at the end of next year rather than at 3.8% as the Fed had indicated in June.
As jolting as these upward revisions to the Fed's projections are, the really bad news is that they probably still underestimate how high the Federal Funds Rate will go during the months ahead.
If the Fed does push interest rates up in line with its new projections, while at the same time removing hundreds of billions of dollars of Liquidity from the Financial Markets through Quantitative Tightening, as it is scheduled to do, the chances are high that something is going to break.
The stock market and the other risky asset classes are likely to experience another sharp leg down.
Home prices are also likely to begin falling, with double-digit percentage declines possible across many parts of the country.
In addition, the US economy is likely to experience a very hard landing.
The financial markets and the US economy are exceptionally vulnerable in this environment of accelerating Monetary Policy tightening.
The latest Macro Watch video explains why.
For all the details, Macro Watch subscribers can log in and watch this 13-minute video now. The presentation contains 30 slides that subscribers can download.
If you have not yet subscribed to Macro Watch and would like to, click on the following link:
For a 50% subscription discount hit the "Subscribe Now" button and, when prompted, use the coupon code:  Break
You will find nearly 100 hours of Macro Watch videos available to watch immediately.  
If you would like to see a list of all the videos in the Macro Watch archives, CLICK HERE.
A new video will be added approximately every two weeks.
Please share this blog post on Twitter, Facebook and LinkedIn.