The Tech Giants: Part One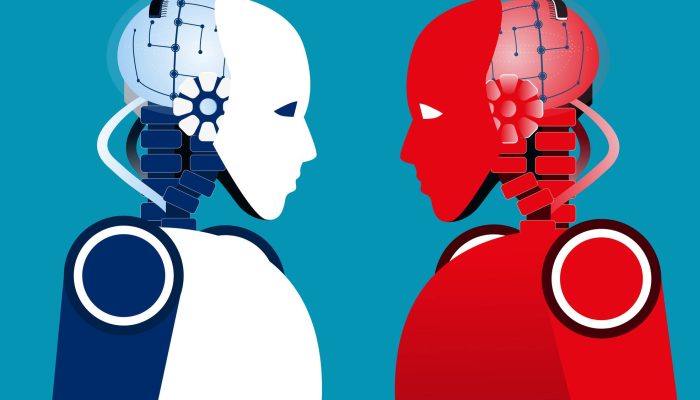 Posted February 19, 2019
The new Macro Watch video is the first in a two-part series examining the six largest US tech giants, ranked according to the amount they invest in Research and Development (R&D). They are:
Amazon
Alphabet
Intel
Microsoft
Apple, and
Facebook
This presentation looks at the Products and Services offered by each company across 15 categories:
Search
Devices
On-line Retailing
Advertising
Social Media/Messaging
Browsers
Semiconductors
Operating Systems
Software
The Cloud
Artificial Intelligence & Machine Learning
Autonomous Vehicles/Self-Driving Cars
The Internet of Things (IoT)
Gaming/Virtual Reality/Augmented Reality
Streaming of Video/Music/Books
We find that all of these companies have one thing in common: In one way or another, they are all now in the business of Processing Data Through Artificial Intelligence.
In fact, these companies are driving an AI Revolution that is going to fundamentally change the way we live and work over the next two decades.
Macro Watch focuses on the Macroeconomic factors driving the global economy and the financial markets. It rarely comments on individual companies. However, the investments of these six companies in R&D are so large that they are already having a significant Macroeconomic impact – and that impact is almost certain to become very much larger over the next few years.
Macro Watch subscribers can log in and watch The Tech Giants – Part One  now. The video is 22-minutes long and offers 40 downloadable charts.
If you have not yet subscribed to Macro Watch and would like to, click on the following link:
For a 50% subscription discount hit the "Sign Up Now" tab and, when prompted, use the coupon code: tech
You will find 49 hours of Macro Watch videos available to watch immediately. A new video will be added approximately every two weeks.
Please share this blog with your colleagues and friends.