WATCH RICHARD DUNCAN'S SPEECH: How Capitalism Died & Where That Leaves Us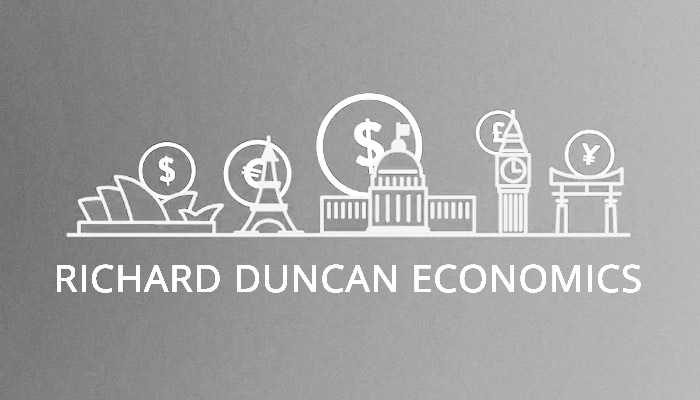 Posted July 27, 2014
Capitalism died during the two World Wars.
In this speech, I discuss the transformation of our economic system from Capitalism to Creditism during the Twentieth Century.
I also describe what may come next, highlighting the extraordinary possibilities Creditism presents, as well as the catastrophic consequences that would follow from its collapse.
You need not be a subscriber to Macro Watch to watch this video. Just click on the link at the bottom of this page.
Macro Watch is a video-newsletter that analyzes trends in credit growth, liquidity and government policy in order to anticipate their impact of economic growth and asset prices.
To learn more about Macro Watch, visit my website:
http://162.241.181.69/~ichardd2
To subscribe at a 33% discount, use the coupon code: best
I would like to thank Dan Denning and all my friends at Port Phillip Publishing for inviting me to speak at their terrific "World War D" conference in Melbourne this year, and also for producing such a high quality video recording of my talk.
To watch the speech, click here:
https://vimeo.com/user20236372/review/101487179/54bf993e5d
Richard Duncan