Will The Dollar Collapse?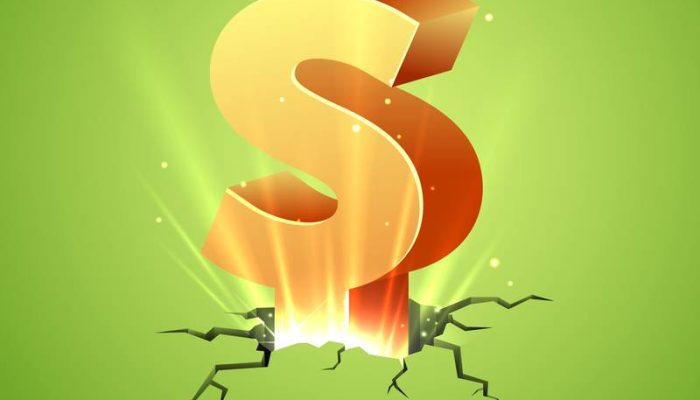 Posted July 11, 2020
A few years ago, Macro Watch published a video called The Dollar Standard: No Replacement In Sight. It explains how the Dollar became the principal international reserve currency and discusses why the Dollar Standard is not going to end any time soon. Here is the direct link to that video. No password or Macro Watch subscription is required. Just click and watch:
Watch Free Macro Watch video, The Dollar Standard: No Replacement In Sight
Recently, many people have asked me if the US Dollar is going to "collapse". In the latest Macro Watch video, uploaded today, I explain why it won't.
In the past, interest rate differentials and trade imbalances played the largest role in determining which way currencies moved relative to other currencies. Policy Coordination between governments has also been an important determining factor. More recently, Currency Manipulation and Quantitative Easing have become the most important drivers of currency movements. Greed and Fear also have a role. This video considers all these factors.
The Fed has been creating Dollars at a mind-blowing pace this year. Generally, when the supply of something increases, it becomes less valuable.  The Dollar, however, has held its value relative to other currencies. That is because most of the other major central banks around the world are creating money on an extraordinary scale, too.  This video compares money supply growth in the United States with money supply growth in Europe, Japan, the UK and China.  It shows that unprecedented money creation is underway all around the world. 
Astonishingly, despite all that has happened during the half century since currencies began floating with the breakdown of the Bretton Woods System, the US Dollar has held its own against other currencies. As measured by the Dollar Index, the US currency is higher today than it was in 1973, the year it became clear that Bretton Woods would not be resuscitated; and it is trading exactly in line with its average since 1971.
Of course, against hard assets, the Dollar has performed far less well. It has lost a great deal of value when measured against gold, home prices or the stock market, even though all of those asset classes have experienced some brutal corrections against the Dollar along the way.
For a detailed explanation of the factors that move currencies – and for an explanation of why speculation in the currency markets is particularly risky, Macro Watch subscribers can log in and watch this video now.  It is 20-minutes long with 53 slides that can be downloaded. 
If you have not yet subscribed to Macro Watch and would like to, click on the following link:
For a 50% subscription discount hit the "Sign Up Now" tab and, when prompted, use the coupon code: currencies
You will find more than 50 hours of Macro Watch videos available to watch immediately. A new video will be added approximately every two weeks.
To learn more about Macro Watch, click HERE for a list of Macro Watch videos by topic.