Interview: Surviving The Covid Crisis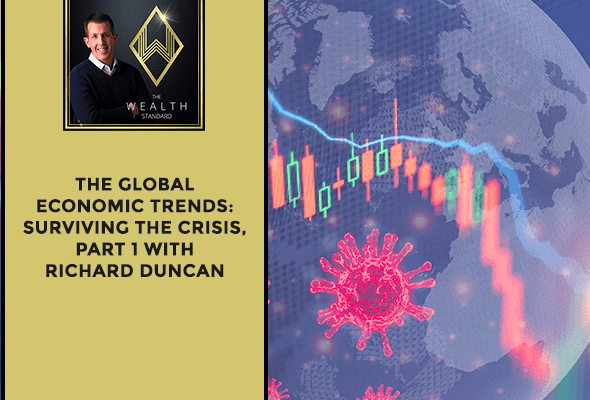 Posted July 2, 2020
I had a really good conversation with Patrick Donohoe for the Wealth Standard podcast recently.  I enjoyed this interview.  Its length made it possible to go into detail on many important topics.  I hope you will listen to it now.
Topics include:
Why it is important for investors to understand the tools the government uses to manage the economy and the financial markets at the macroeconomic level.
How understanding that framework led me to predict (in a series of Macro Watch videos beginning on March 1st) that the Fed would respond to the Coronavirus stock market crash with unprecedented monetary firepower in order to push stock prices higher again.
The lessons from the Crisis of 2008 and what they tell us about what the government and the Fed will do next to prevent a Coronavirus economic calamity.
Why Yield Curve Control is likely in the US, while negative interest rates are not.
Why there was a Depression in the 1930s, but not after the Crisis of 2008.
Why Fiscal Austerity is the 21stCentury equivalent to bloodletting, more likely to kill than to cure the patient.
Why we need to get past the economic orthodoxy that was appropriate when Money was backed by Gold, but no longer appropriate today.
US Banks on government life support.
Who's in control of Washington DC.
What individuals can do to take charge of their own financial security.
The outlook for US-China relations and what the United States must do now to avoid becoming a vulnerable, second rate power by 2035.
A strategy for sustaining US national security and locking in another American Century.
After listening to this interview, I hope you will consider subscribing to my video-newsletter, Macro Watch. You will find much more detailed analysis there.
If you have not yet subscribed:
For a 50% subscription discount, hit the Sign Up Now tab and, when prompted, use the coupon code: survive
You will find more than 50 hours of Macro Watch videos available to watch immediately. A new video will be added approximately every two weeks.
Click HERE to listen to Part 1 of this Wealth Standard interview now.
Click HERE to listen to Part 2. 
Please share this blog with your colleagues and friends.