Alphabet: The Magnificent Seven, Part Two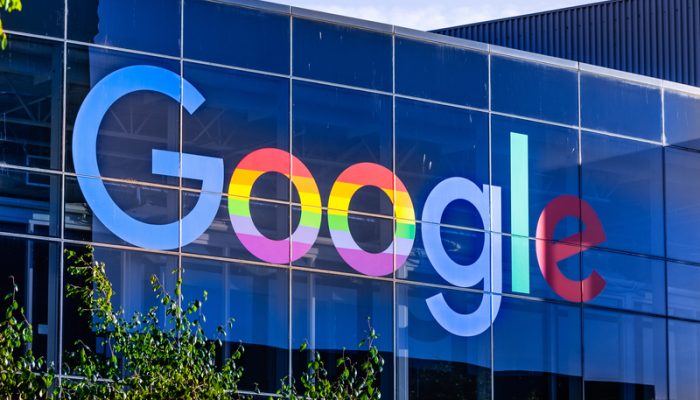 Posted September 14, 2023
Mustafa Suleyman, co-founder of the Alphabet subsidiary DeepMind, recently told the Financial Times:
 "The "exponential trajectory" of AI meant that two years from now, the large language models at the centre of current AI development would be 100 times more powerful than OpenAI's GPT-4."  
The abilities of GPT-4 are already astonishing. It is difficult to imagine what 100 times more powerful could look like. And what about five years from now and 10 years from now?
The "exponential trajectory" of the AI Revolution appears certain to transform the way our economy works at the Macroeconomic level.  And the speed of that transformation is likely to be measured in months, not decades.
One way to learn how this revolution is re-creating our economy is by studying the companies that are driving it.
Therefore, Macro Watch has launched a series on The Magnificent Seven, the mega-cap tech giants that are at the forefront of the Artificial Intelligence Revolution.  They are Alphabet, Amazon, Apple, Meta, Microsoft, Nvidia and Tesla.
The first video in this series focused on Nvidia, which designs the processors that AI runs on. The second, released today, examines Alphabet and the leading role it has played in making the AI Revolution possible.
AI has been at the core of Google's business for many years.  For example:  Google Search uses AI to understand the meaning of queries and to provide more relevant results.  Google Translate uses AI to translate text between languages.  Google Photos uses AI to identify objects and faces in photos, and to suggest edits and filters.  And Google Assistant uses AI to understand voice commands and to complete tasks.
A Leader In Developing Artificial Intelligence
But Alphabet doesn't just use AI in its products and services. The company has been a leader in developing AI.
Alphabet has been responsible for some of the most important breakthroughs in AI over the last decade.  Today AI would be far less powerful without the contributions Alphabet has made in this field.
Its contributions include developing TPUs, TensorFlow, the all-important Transformer, and several generations of path-breaking foundation models, as well as DeepMind's success in unraveling the structure of protein folding, a scientific breakthrough with enormous significance for the future of medicine. 
By examining many of Alphabet's AI accomplishments in detail, this video illustrates the rapid evolution of Artificial Intelligence itself and provides a sense of where this transformative revolution is heading.
Although the focus of this video is on the role Alphabet is playing in developing AI, the video also provides an overview of Alphabet's business in general, pointing out such facts as:
Alphabet is the 4th most valuable company in the world based on its market capitalization of $1.7 trillion.
Google.com is the world's most visited website.
YouTube.com is the second most visited website.
Google has over 3.5 billion searches per day or 1.2 trillion per year.
YouTube has 2.7 billion monthly users.
Alphabet employs more than 190,000 people.
79% of its Revenues are derived from advertising.
AI's "exponential trajectory" means the world around you is about to change.  Buckle up!
To learn more about how the AI Revolution is unfolding, Macro Watch subscribers can log in and watch this 28-minute video now.  The presentation also contains 50 slides that can be downloaded.
If you have not yet subscribed to Macro Watch and would like to, click on the following link:
For a 50% subscription discount hit the "Subscribe Now" button and, when prompted, use the coupon code: Alphabet
You will find more than 100 hours of Macro Watch videos available to watch immediately.
A new video will be added approximately every two weeks.
Finally, if you enjoy reading great books, CLICK HERE to see a list of some of my favorite books on Science.
Please share this blog post on Twitter, Facebook, and LinkedIn.