BBC World Business Report Interview on the Debt Ceiling Crisis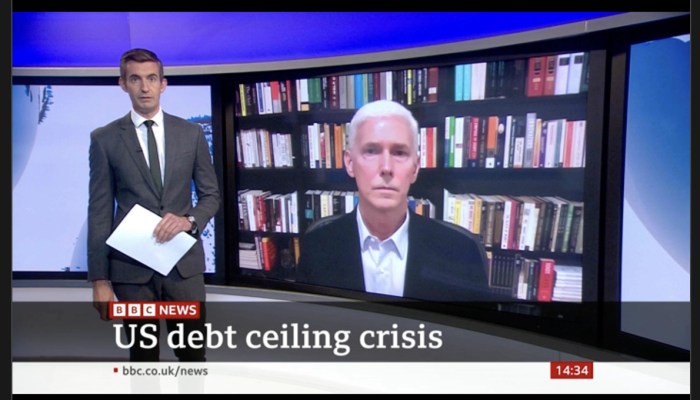 Posted May 10, 2023
Tonight, I discussed the US Debt Ceiling Crisis on the BBC's World Business Report.
I suggested that the Republicans in Congress are pursuing the wrong policy and the wrong approach by refusing to lift the debt ceiling. Their policy is renewed Austerity that can only lead to more years of economic stagnation. Their approach is holding the country hostage by threatening to force the government to default on its debt, a type of fiscal terrorism that could cause the stock market to crash and the economy to spiral into Depression. CLICK HERE to watch this interview now.
Yesterday, Macro Watch discussed the Debt Ceiling Crisis in detail in a 15-minute video. To watch that video (and all the videos in the Macro Watch archives) CLICK HERE TO SUBSCRIBE TO MACRO WATCH. For a 50% discount, use the discount coupon code: Ceiling.