Can Global Economic Growth Continue?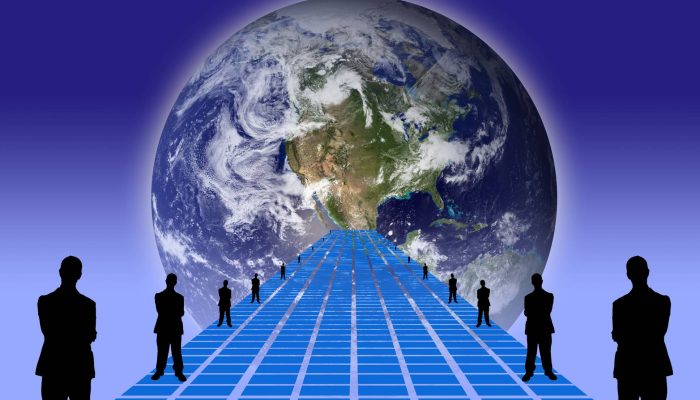 Posted May 10, 2017
"Globalization presumes sustained economic growth. Otherwise, the process loses its economic benefits and political support." – Paul Samuelson
Today, global economic growth is weak and globalization is under political siege. The new Macro Watch video presents a snapshot of the global economy in order to assess its growth prospects. We begin by looking at the composition of the global economy by country.
We then consider the sources of global growth including trade, credit and demographics. Finally, we examine the threats to the global economy that could bring growth to a standstill – or even send the world spiraling into depression.
Last year the size of the global economy was US$75 trillion, with the four largest economies – the United States, China, Japan and Germany – accounting for 52% of all output. Twenty-nine countries have an economy that is equivalent to 1% of Global GDP or larger. The remaining 163 countries combined account for only 14% of Global GDP. Per capita GDP is US$27 per day. But, of course, income is not evenly shared. Approximately 26% of the people in the world live on less than US$3 per day.
The global economy has grown at an average rate of 3.5% a year since 1980. Last year, despite near record low interest rates, it grew by only 3.1%. The IMF expects global growth to accelerate to 3.7% by 2019, but, as this video demonstrates, it is very difficult to see where that pick-up in growth will come from.
Global debt levels are high, interest rates are near all time lows, protectionist pressures are building and demographic trends are adverse. The IMF expects China's economy to contribute nearly a third of all global growth over the next five years and to act as a driver of growth for the rest of the world. However, there is a very real risk that China's economy could stop growing altogether like Japan's did in the early 1990s. In fact, China's economy could even shrink – perhaps violently.
If China's economic bubble pops, there is no other source of global aggregate demand to replace it.   This is probably the greatest risk factor facing the global economy over the next few years. If global growth ends, global political instability will intensify and calls for totalitarian solutions from both The Left and The Right will grow louder.
This video is 28 minutes long and contains more than 50 charts. Macro Watch subscribers can log in and watch it now for all the details.
New To Marco Watch?
If you have not yet subscribed, click on the following link:
http://www.richardduncaneconomics.com/product/macro-watch/
For a 50% subscription discount hit the "Sign Up Now" tab and, when prompted, use the coupon code: continue
You will find 35 hours of Macro Watch videos available to watch immediately. A new video will be added approximately every two weeks.
Please share this blog with your colleagues and friends.