China Downgraded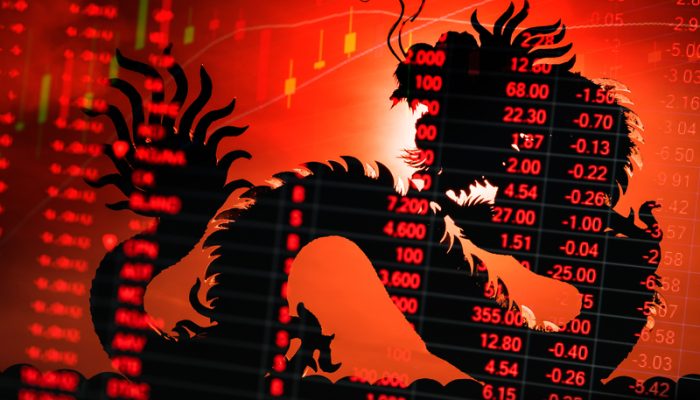 Posted October 29, 2022
"China's economy will not overtake the US until 2060, if ever"
That was the title of an article written by Ruchir Sharma, the chair of Rockefeller International, and published in the Financial Times on October 24th.  
Many people have long argued that China's economy would soon overtake the US economy to become the world's largest.
But Mr. Sharma makes the case that China's growth potential is only around 2.5% a year over the next decade, a far cry from the double-digit growth rates that China has frequently experienced since the 1980s.
The new Macro Watch video examines the long and growing list of problems weighing down China's economic growth, including:
China's Deflating Property MegaBubble
President Xi Jinping's Zero Covid Policy
And His Plan To Reassert Communist Party Control Over The Economy
The US-China Economic Cold War and the New US Semiconductor Embargo
China's Shrinking Population
The End Of The Era Of Export-Led Growth
Excess Investment On An Extraordinary Scale & Under Consumption
Belt And Road Troubles
Growing Dependence On Government Budget Deficits, and
Worrying Credit Bubble Dynamics
The video also considers the impact that much slower growth in China will have on the rest of the world.
It concludes by explaining why China remains a threat to US National Security despite its slowing economy.
For all the details, Macro Watch subscribers can log in and watch this 24-minute video now.  The presentation contains 57 slides that subscribers can download.  
If you have not yet subscribed to Macro Watch and would like to, click on the following link:
For a 50% subscription discount hit the "Subscribe Now" button and, when prompted, use the coupon code:  Downgraded
You will find nearly 100 hours of Macro Watch videos available to watch immediately.
If you would like to see a list of all the videos in the Macro Watch archives, CLICK HERE.
A new video will be added approximately every two weeks.
Please share this blog post on Twitter, Facebook and LinkedIn.