New Interview. Highly Recommended. Top Traders Unplugged.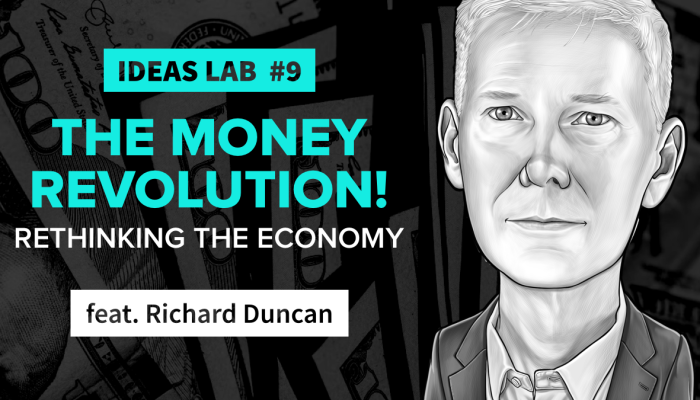 Posted October 22, 2022
Today I would like to share with you a very interesting discussion I had recently with Kevin Coldiron and Niels Kaastrup-Larsen for the Top Traders Unplugged podcast. 
I strongly recommend that you listen to this interview now.
Kevin launched the conversation with this introduction:
We're going to try to do three things today.
Introduce you to a new way of thinking about how our modern economy grows.
Use that as a lens to examine where we are now and what's likely to happen over the next year or so, and
Discuss a proposal that our guest has for putting the US on a more stable and sustainable growth path.
And that's what we did.
Topics include:
How our economy became addicted to Credit Growth after Dollars ceased to be backed by Gold five decades ago.
The fact that the US economy requires Credit to grow by at least 2% a year (adjusted for inflation) to stay out of recession.
The very worrying outlook for the economy and the financial markets now that Credit (adjusted for inflation) has contracted for the last three quarters, asset prices are plunging, and the Fed plans to increase interest rates even more aggressively than it had planned to only a few months ago.
The probable destructive consequences of Quantitative Tightening, which is currently removing (and destroying) $95 billion per month from the financial markets.
The passage of the $280 billion Chips and Science Act and why that Act is an invaluable (but still insufficient) step toward shoring up US National Security in the face of a growing threat from China.
My new book, The Money Revolution: How To Finance The Next American Century, with a brief descriptions of its three parts covering the history of the Federal Reserve, the history of Creditism and a call for the United States to invest aggressively in new industries and technologies over the next decade.
Kevin, who is a Lecturer in the Financial Engineering Program at U.C. Berkeley's Haas Business School, led the conversation with great questions and excellent insights.
I encourage you to listen to this interview now.
After you do, please consider subscribing to my video-newsletter, Macro Watch, if you haven't already.
Learn what really drives the economy and the financial markets in the 21st Century.
For a 50% subscription discount hit the "Subscribe Now" tab and, when prompted, use the coupon code: Top
You will find roughly 100 hours of Macro Watch videos available to watch immediately. A new video will be added approximately every two weeks.
Click HERE to listen to this Top Traders Unplugged interview now.  It is part of their Ideas Lab series.
Please share this blog with your colleagues and friends.