Congress Passes Major R&D Investment Acts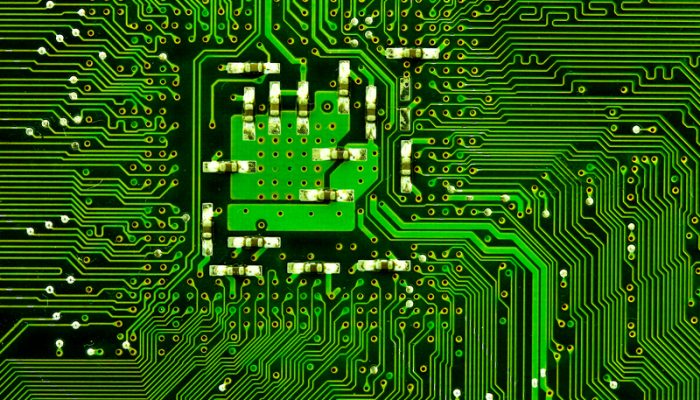 Posted February 26, 2022
Something extraordinary has happened.
On February 4th, the House of Representatives passed the $350 billion America Competes Act, which will fund investment in new industries and technologies on a large scale.
This follows the passage by the Senate in July last year of the $250 billion United States Innovation and Competition Act (USICA), which also funds large-scale investment in the Industries and Technologies of the Future.
For many years, Macro Watch has called for the US Government to fund a very large-scale investment program targeting the Industries and Technologies of the Future. And now, thanks to these Acts, the investments will soon get underway.
This is great news for the United States as it will accelerate US economic growth and shore up US National Security. But it is also very good news for people everywhere, as these investments are likely to bring about technological and medical breakthroughs that will significantly enhance human wellbeing, regardless of a person's nationality.

The new Macro Watch video provides a quick overview of what these Acts contain and why they were passed.
USICA establishes 10 "technology focus areas" for the National Science Foundation to focus on:
Artificial intelligence, machine learning, autonomy, and related advances
High-performance computing, semiconductors, and advanced computer hardware and software
Quantum information science and technology
Robotics, automation, and advanced manufacturing
Natural and anthropogenic disaster prevention or mitigation
Advanced communications technology and immersive technology
Biotechnology, medical technology, genomics, and synthetic biology
Data storage, data management, distributed ledger technologies, and cybersecurity, including biometrics
Advanced energy, industrial efficiency technologies including batteries, and advanced nuclear technologies including for the purposes of electric generation
Advanced materials science, including composites and 2D materials
Both Acts provide $50 billion for semiconductor manufacturing in the United States.
And both Acts also include robust funding to broaden participation in science, and to improve and expand education in Science, Technology, Engineering and Mathematics (STEM).
A Republican Policy Committee paper explains why the Senate passed USICA: "It is intended to help address the rising military, geopolitical, and economic competition from China."
This video explains that, while the threat China poses to US National Security is very real, it is not the only reason the United States must invest in new Industries and Technologies on a much larger scale.
There are two other reasons:
Creditism requires Credit Growth to keep the economy out of crisis, and
Because of the extraordinary, transformative benefits that a large-scale investment program would produce.
Finally, this video explains that while the $250 billion to $350 billion investment proposed in the Acts is an important first step in the right direction, that amount of funding is far too little.  The United States needs to invest Trillions of dollars in R&D over the next decade – not billions.  And it explains that the United States can easily afford to do that.
For all the details, Macro Watch subscribers can log in and watch "Congress Passes Major R&D Investment Acts" now.
The video is 14 minutes long and offers 37 slides that can be downloaded.
If you have not yet subscribed and would like to, click on the following link:
For a 50% subscription discount hit the "Subscribe Now" tab and, when prompted, use the coupon code: Competes
You will find more than 75 hours of Macro Watch videos available to watch immediately. To see a list of all Macro Watch videos listed by topic, click HERE.
A new video will be added approximately every two weeks.
Please share this blog with your colleagues and friends.