What The Fed Can't Admit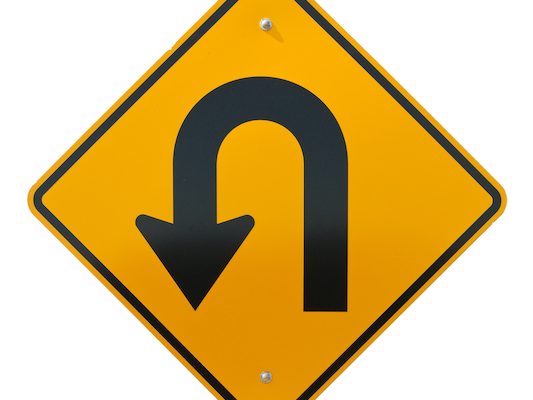 Posted February 7, 2022
The Fed is carrying out an abrupt Monetary Policy U-Turn, suddenly moving from easing to tightening Monetary Policy.  Stocks got crushed in January as a result.  Between January 3rd and January 27th, the S&P 500 lost nearly 10% and NASDAQ lost more than 15%.  This plunge occurred because the Fed began talking about Quantitative Tightening on January 4th.  Talk of QT was the last thing investors had expected to hear, particularly since the Fed has not even ended Quantitative Easing yet.  It just doesn't seem to make any sense.
But it is actually much simpler than it seems.  It is very difficult for the Fed to clearly communicate what it is doing because it cannot admit that the main purpose of its actions has been to finance the government's borrowing at low interest rates.  In other words, the Fed cannot admit that its main objective since the pandemic began has been to "Monetize" the government's debt.
In theory, the monetization of government debt by a central bank is perhaps the greatest TABOO in all of policy making. In practice, however, the Fed has done this repeatedly throughout its history (and so have all the other central banks). This is the first topic explored in the latest Macro Watch video.
Next, the video explains that if there is a significant stock market selloff during the months ahead, the Fed may not be so quick to intervene to support share prices this time, as it has been in recent years.  Put differently, it explains why the "Fed Put" may no longer exist.  If this is correct, buying the dips could be extremely costly.
Finally, the video discusses the implications of Chairman Powell's unusually hawkish January 26th press conference.  In brief, Powell's comments suggest that aggressive policy tightening is likely.
None of this is good news for asset prices.  In fact, the highest risk asset classes could have considerably further to fall before this tightening cycle ends.
For all the details, Macro Watch subscribers can log in and watch "What The Fed Can't Admit" now.
The video is 15 minutes long and offers 39 slides that can be downloaded.
If you have not yet subscribed and would like to, click on the following link:
For a 50% subscription discount hit the "Subscribe Now" tab and, when prompted, use the coupon code: Admit
You will find more than 75 hours of Macro Watch videos available to watch immediately.  To see a list of all Macro Watch videos listed by topic, click HERE.
A new video will be added approximately every two weeks.
Please share this blog with your colleagues and friends.