Credit Growth, Asset Prices and The Fed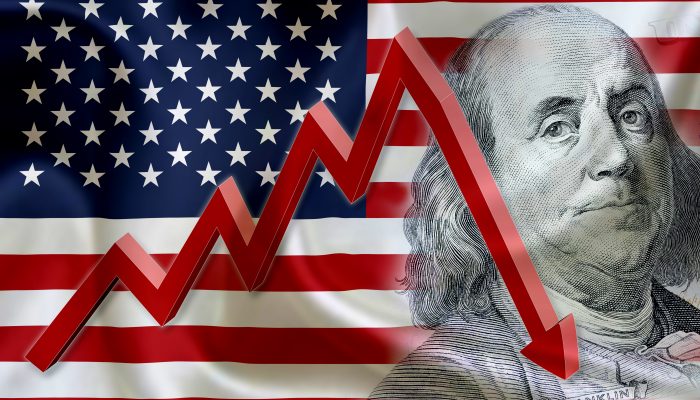 Posted March 28, 2019
Between 1980 and 2008, Credit Growth drove Economic Growth. The ratio of Total Credit to GDP soared from 170% in 1980 to 370% in 2008. Since 2008, however, Credit Growth has been too weak to make the economy expand. Rising asset prices have taken over as the new growth driver.
The new Macro Watch video forecasts US credit growth for the next three years by looking at the borrowing capacity of all the major sectors of the economy. It shows that credit growth will remain too weak to drive the economy. That means the economy will remain dependent on asset price inflation if it is to avoid falling into a recession.
The economy's dependence on asset price inflation has made the Fed the hostage of the stock market. The Fed cannot afford to let stock prices fall. We saw that clearly when the December stock market selloff forced the Fed to stop hiking interest rates and to call an end to Quantitative Tightening.
The Fed's recent commitment not to hike interest rates further probably will not be enough to keep asset prices rising and the economy growing, however. Credit growth is weak and last year's fiscal stimulus is fading. That suggests the Fed will soon have to begin cutting interest rates to make sure asset prices keep rising and the economy continues to expand.
If lower interest rates are not enough to keep the economy from falling into recession, the Fed won't hesitate to launch another round of Quantitative Easing. Three years passed between the time Quantitative Easing ended and Quantitative Tightening began. QT is now scheduled to end in September this year. It is unlikely that three more years will pass before QE resumes.
Macro Watch subscribers can log in now and watch Credit Growth, Asset Prices & The Fed. The video is 19-minutes long and offers 52 downloadable charts.
If you have not yet subscribed to Macro Watch and would like to, click on the following link:
For a 50% subscription discount hit the "Sign Up Now" tab and, when prompted, use the coupon code: hostage
You will find 50 hours of Macro Watch videos available to watch immediately. A new video will be added approximately every two weeks.
Please share this blog with your colleagues and friends.