Credit, Economic Growth and Inflation To Slow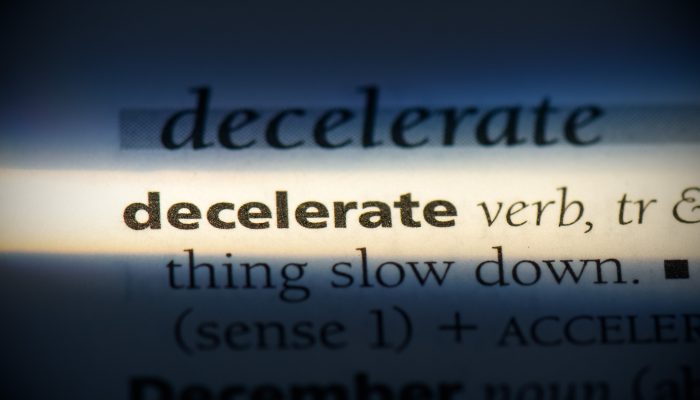 Posted July 9, 2021
Credit growth in the United States has peaked. Since Credit Growth drives Economic Growth, that means economic growth has also peaked. This strongly suggests that Inflation will soon begin to slow. This explains why Gold, Commodity Prices and Bond Yields are falling.
The new Macro Watch video discusses Credit Growth in the United States up through the first quarter. It also presents estimates of how much Total Credit will expand by out to the end of next year.
During the 12 months ending March 31st, Government Debt surged by $4.2 trillion. That was significantly more than the increase in the debt of all the other sectors of the economy combined. Barring a new crisis, that jump in Government Debt will not be repeated. A sharp reduction in Government borrowing appears inevitable.
Given that the surge in Government Debt has been the main reason behind the large increase in Total Credit over the last year, the steep slowdown in the growth of Government Debt means that Total Credit Growth will also slow sharply. After increasing by 10.5% in 2020, Total Credit growth looks set to decelerate to 6.1% this year and to 5.2% next year.
When adjusted for Inflation, Total Credit Growth is likely to plunge from 9.3% in 2020 to an anemic 2.7% in 2021 and 3.2% in 2022.
This abrupt deceleration in Total Credit Growth will result in a significant slowdown in economic growth. Unless Congress passes additional spending bills that are very much larger than currently seem likely, it is probable that the US economy will return to its pre-pandemic, sluggish pace of growth in 2023.
Moreover, just as US Demand weakens, Supply will expand as the pandemic-related bottlenecks are overcome. That means that Inflationary pressures are likely to soon give way to Disinflationary pressures.
The Financial Markets have begun to factor in that outcome.
Investors should be careful not to be the last ones to jump off the Inflation Bandwagon.
Macro Watch subscribers can log in and watch this video now for all the details. It is 11-minutes long and offers 42 charts that can be downloaded.
If you have not yet subscribed to Macro Watch and would like to, click on the following link:
For a 50% subscription discount hit the "Sign Up Now" tab and, when prompted, use the coupon code: Year
You will find nearly 75 hours of Macro Watch videos available to watch immediately. A new video will be added approximately every two weeks.
Finally, to learn more about Macro Watch click HERE.
Please share this blog with your colleagues and friends.