Creditism In Crisis?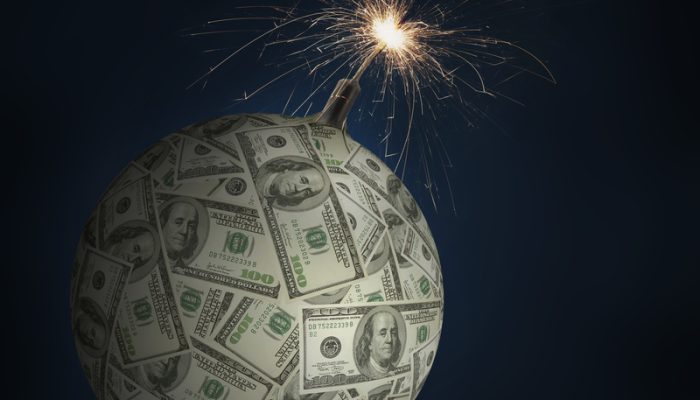 Posted October 16, 2022
Another set of very bad Inflation numbers was released on Thursday.  The headline CPI index was up 8.2% from one year ago, little changed from the month before.  Worse still, the Core Consumer Price Index rose to a new 40-year high of 6.6%.
These bad inflation numbers strongly suggest that the Fed is going to continue hiking interest rates very aggressively, with another 75-basis point increase in the Federal Funds Rate likely to be announced on November 2nd.  That would take the Effective Federal Funds Rate up to 3.83%.
In this environment, it wouldn't be surprising if the Fed increases the Federal Funds Rate above 5% by the second quarter of next year.
Rapidly rising interest rates may be leading to a Crisis In Creditism.
The new Macro Watch video begins with a quick overview of what Creditism is and why the current surge in Inflation threatens to bring about a terrible economic crash.
It then takes a detailed look at the latest trends in Credit Growth by sector.
It shows that total Credit Growth adjusted for inflation contracted by 1.7% during the second quarter compared with one year earlier.  This was the third contraction in as many quarters.  
Given that the US economy requires at least 2% annual credit growth adjusted for inflation to remain out of Recession and given that the outlook for Credit Growth during the quarters ahead is also likely to remain very weak, this analysis strongly suggests that the United States will soon be headed into a severe economic slump.  
For all the details, Macro Watch subscribers can log in and watch this 22-minute video now.  The presentation contains 69 slides that subscribers can download.  
If you have not yet subscribed to Macro Watch and would like to, click on the following link:
For a 50% subscription discount hit the "Subscribe Now" button and, when prompted, use the coupon code: Numbers
You will find nearly 100 hours of Macro Watch videos available to watch immediately.
If you would like to see a list of all the videos in the Macro Watch archives, CLICK HERE.
A new video will be added approximately every two weeks.
Please share this blog post on Twitter, Facebook and LinkedIn.