How Threatened Is China's Economy?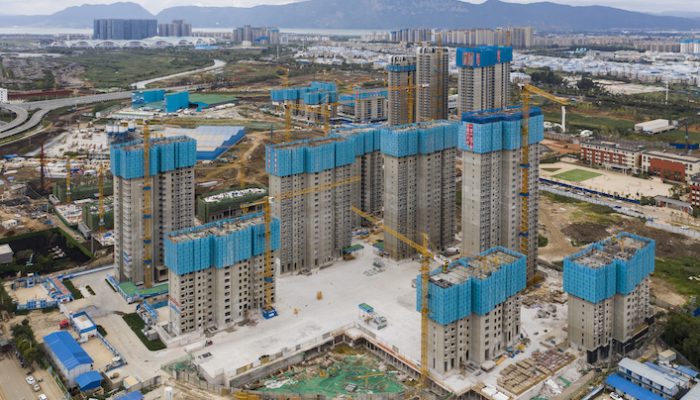 Posted November 6, 2021
China's economy is facing grave challenges.  Given the rising tensions with the West, the outlook for continued export-led growth appears dim.  At home, China's giant property bubble has begun to deflate.
During the years ahead, China's economy may grow much more slowly than current estimates suggest.  If so, the impact on the global economy will be painful.
The next Macro Watch video will update subscribers on China's economic ill health.
In the meantime, there are six earlier Macro Watch videos on China that I recommend subscribers watch this week.  Those who do will have a very solid understanding of China's economy and be well prepared to learn more from next week's update.  Watch these six videos:
China's Economic Crisis Part 1 (published May 1, 2016) details how extraordinarily rapid credit growth fuelled China's unprecedented economic boom.
China's Economic Crisis Part 2 (May 14, 2016) shows how a 50-fold increase in Investment between 1990 and 2014 transformed China.
China's Economic Crisis Part 3 (June 1, 2016) explains why the surging credit growth that drove China's economy is unsustainable.
China's Economic Crisis Part 4 (June 15, 2016) argues that there is not enough aggregate demand in the entire world to allow China's economy to continue to expand through investment-driven growth.
Chinese Monetary Policy Part 1:  Transforming The World (August 17, 2018) describes how the creation of RMB 28 trillion by the People's Bank Of China turned China into an economic superpower and reconfigured the global economy.
Chinese Monetary Policy Part 2:  Crisis Management (August 17, 2018) explains that large-scale capital flight out of China forced the PBOC to radically alter how it conducted Monetary Policy after mid-2104.
Macro Watch subscribers can log in and watch all these videos now. To find these videos, subscribers should go to the Videos page and scroll down to Second Quarter 2016 and then back up to Third Quarter 2018.
If you have not yet subscribed and would like to, click on the following link:
For a 50% subscription discount hit the "Sign Up Now" tab and, when prompted, use the coupon code: Six
You will find 75 hours of Macro Watch videos available to watch immediately. A new video will be added approximately every two weeks.
Please share this blog with your colleagues and friends.