Interview: The Coronavirus Economy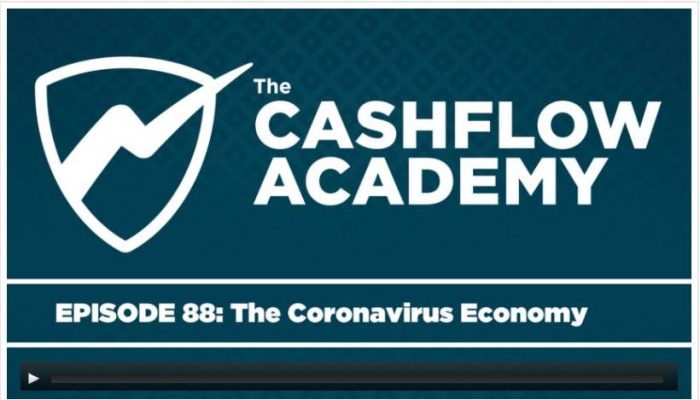 Posted April 16, 2020
I had a really great conversation with my friend Andy Tanner for The Cashflow Academy recently.
I highly recommend listening to this interview.
It covers so much of what is important now regarding the outlook for the economy, the correct economic policy response to the Coronavirus crisis, the nature and fragility of our 21st Century economic system, as well as the tools this post-Capitalist system presents us for overcoming this crisis.
Moreover, Andy is an especially engaging and talented host who knows how and when to ask the right questions.
Here are the "Show Notes":
SHOW NOTES:
4:31: How Did The Fed Just Stabilize The U.S. Economy?
7:00: Where Will The Bailout Money Come From?
8:43: Will The Fed Buy Stocks?
13:25: How Will Coronavirus Change Stock Trading?
15:53: Where Does U.S. Debt Stand?
22:31: How Has The Fed Printed So Much Money & Avoided Inflation?
31:05: What Is The Future Of The Dollar?
42:32: Why Did Coronavirus Cause A Flight To Cash?
43:42: How Is Coronavirus Creating Demand & Supply Problems?
46:22: How Should You Invest In This Crisis?
Click HERE to listen to this Cashflow Academy interview now. 
For even more detailed analysis, Subscribe To Macro Watch.
For a 50% subscription discount hit the "Sign Up Now" tab and, when prompted, use the coupon code:  april
You will find more than 50 hours of Macro Watch videos available to watch immediately. A new video will be added approximately every two weeks.
Please share this blog with your colleagues and friends.