Lead – Lag Live Interview: Listen Now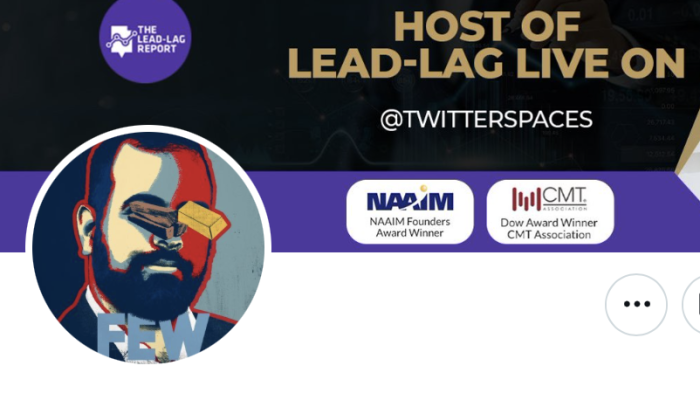 Posted July 9, 2022
I recently joined Michael Gayed for a live conversation on his Lead-Lag Live Twitter Spaces.  This was my first time speaking with Michael and my first time on Twitter Spaces.  I think Michael conducted a great interview.  Live audience participation in the Q&A session also added to the experience.  The interview is now available on YouTube.  Please find the link below and listen now.
Michael asked me to begin by discussing how our economy came to be in its current condition, in other words, to explain how Capitalism evolved into Creditism once Dollars ceased to be backed by Gold five decades ago.
Other topics included:
Can Capitalism coexist with Democracy over the long run?
How long can an economic system dependent on Credit Expansion survive?
The paradigm shift brought about by Globalization since the early 1980s, and the dire consequences now that Globalization has begun to go into reverse.
The Federal Reserve and how it evolved in response to a series of economic crises since it was created in 1913.
Why the Fed will succeed in crushing inflation by throwing Americans out of work and destroying Wealth on an extraordinary scale.
Why a recession appears unavoidable.
Why the United States can, should and must undertake a very aggressive investment program targeting the industries and technologies of the future – and the price the country will pay if it fails to do so.
I encourage you to listen to this interview now.
After you do, please consider subscribing to my video-newsletter, Macro Watch, if you haven't already.
For a 50% subscription discount hit the "Subscribe Now" tab and, when prompted, use the coupon code: Spaces
You will find nearly 100 hours of Macro Watch videos available to watch immediately. A new video will be added approximately every two weeks.
Click HERE to listen to this Lead-Lag Live interview now.
Please share this blog with your colleagues and friends.