Life During Wartime Part Two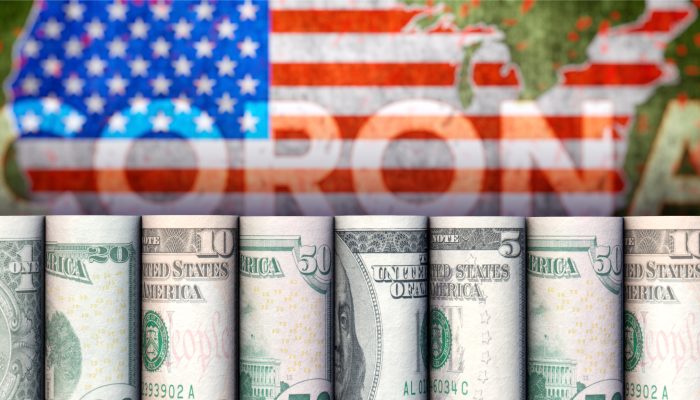 Posted March 27, 2020
The Senate passed a $2 trillion stimulus bill this week.  
That is not going to be enough.
The new Macro Watch video, uploaded today, considers two scenarios of how much fiscal stimulus will be required this year to prevent the economy from collapsing:
Scenario One assumes $2.5 trillion of fiscal stimulus will be required.  This is probably the least amount that can be expected.
Scenario Two assumes $5 trillion of fiscal stimulus. $5 trillion is probably a more realistic estimate.
For each scenario, this video considers the impact on the US government's budget deficit and debt, as well as the impact on the Fed's balance sheet.
Next, the video discusses the $942 billion (22%) surge in the Fed's total assets during the past two weeks, "QE Infinity" and whether there is the possibility of high rates of inflation during the years ahead, particularly since Globalization is under increasing threat.
Then, it considers the growing likelihood that the IMF will soon issue a new round of Special Drawing Rights (i.e. SDRs or IMF Money) to help support the many developing economies around the world that are likely to experience severe economic crises as a result of the Coronavirus.
Life Without The Fed
Finally, the video explains what would be happening now if there were no Fed or had the Fed not acted by injecting so much liquidity into the financial markets:
Practically every US bank would soon be bankrupt and most of the country's savings would be destroyed. 
The US government would not be able to raise the money it will need to support the economy with fiscal stimulus. So,
Most businesses, large and small, would be in the process of failing, and
Unemployment would be on its way up to 30% or more.
In that scenario, Extreme social unrest would be very likely.
None of those things will happen because we have a central bank.
That means people, like Ron Paul, who called for the Fed to be "banned" were dangerously wrong. Central banks are indispensable during wartime. That was true in both World Wars. It is no less true today.
The United States is facing a very serious crisis. The damage it ultimately causes would be orders of magnitude greater if we did not have the Fed.
Macro Watch subscribers can log in and watch this video now. It is 12-minutes long with 27 slides that can be downloaded.
If you have not yet subscribed to Macro Watch and would like to, click on the following link:
For a 50% subscription discount hit the "Sign Up Now" tab and, when prompted, use the coupon code: wartime
You will find more than 50 hours of Macro Watch videos available to watch immediately. A new video will be added approximately every two weeks.
Please share this blog with your colleagues and friends.