Life During Wartime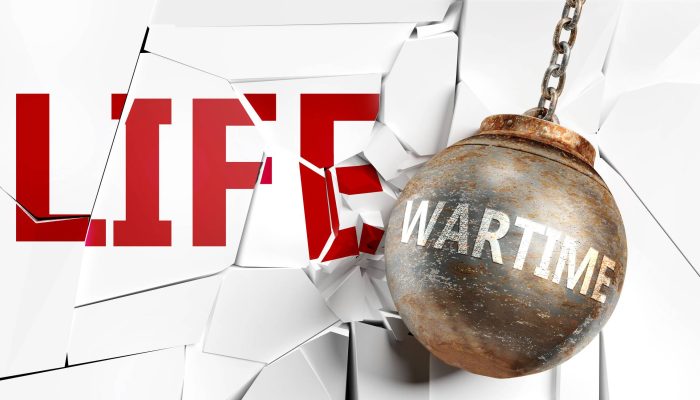 Posted March 25, 2020
A wartime effort will be required to defeat the Coronavirus and prevent the US economy from collapsing into a Depression. But this war is very different from any we have fought before. The new Macro Watch video contrasts the war we are fighting today with World War II.
During World War II:
US government debt jumped by five time.
The Fed's holdings of US government securities surged by 11 times.
The Fed capped the interest rates on US government bonds; and they remained capped until 1952.
Price Controls were put in place in the attempt to prevent inflation.
Rationing was required for many crucial goods and materials. And,
Capital Controls were widened. (Gold had already been outlawed and removed from circulation in the US since 1933).
This video looks at government spending and money creation by the Fed during the Second World War. Next, it examines the interest rate caps, capital controls, price controls and rationing imposed by the government during that war, in order to considers if any of those policies could be reimposed this time. Finally, it takes a look at the Inflation that occurred during and after the war.
The next video in this series will consider:
How large the US government's budget deficit is likely to be this year;
The Fed's extraordinary policy response to this crisis so far;
How much money the Fed may have to create before this year ends; and,
The outlook for inflation during the years ahead.
Macro Watch subscribers can log in and watch this video now. It is 10-minutes long with 21 slides that can be downloaded.
If you have not yet subscribed to Macro Watch and would like to, click on the following link:
For a 50% subscription discount hit the "Sign Up Now" tab and, when prompted, use the coupon code: wartime
You will find more than 50 hours of Macro Watch videos available to watch immediately. A new video will be added approximately every two weeks.
Please share this blog with your colleagues and friends.