Liquidity Gauge Warning: After mid-year, Look Out!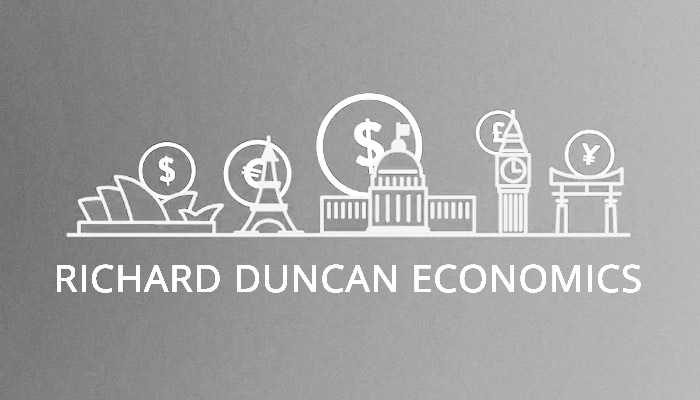 Posted April 25, 2015
Liquidity determines which way asset prices move. When there is excess liquidity, the price of stocks, bonds and property tends to rise. When liquidity is negative, the price of those assets tends to fall. After two years of excess liquidity – and rapidly appreciating asset prices – liquidity will turn negative in the second half of this year AND REMIAN NEGATIVE FOR THE NEXT FIVE YEARS!
This approaching liquidity drain is not only likely to cause a significant selloff in the financial markets, it is also likely to push the economy back into recession.
In the new Macro Watch video, uploaded today, we consider why liquidity matters and how to measure it using a Liquidity Gauge. I then update my projections for the Liquidity Gauge out to 2020, using two different sets of assumptions, the first based on the IMF's forecasts for the US Current Account deficit, the second based on mine. Under both scenarios, liquidity will be negative every year.
Given this bleak outlook for liquidity, we'll see that the only way stock prices could move higher is if interest rates move lower. The possibility that interest rates will fall significantly further can't be ruled out, but if they do, it would most probably be as the result of the United States falling back into recession.
For investors, it is more important to understand liquidity than to understand the "economic fundamentals". Watch this video and you will.
If you are a Macro Watch member, log in now and watch "The Liquidity Gauge Update".
If you have not yet joined, click on the following link:
https://richardduncaneconomics.com/product/macro-watch/
For a 50% subscription discount worth US$250, hit the "Sign Up Now" tab and, when prompted, use the coupon code: gauge
You will find more than 15 hours of Macro Watch videos available to watch immediately. A new video will be added approximately every two weeks.