Liquidity Surge Update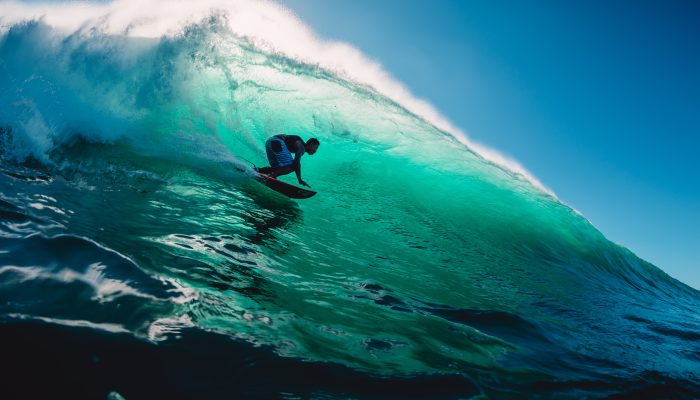 Posted March 23, 2021
Liquidity in the Financial Markets continues to surge.
Bank Reserves swelled by a QUARTER OF A TRILLION DOLLARS last week alone.  
Reserves have risen by almost HALF A TRILLION DOLLARS since Macro Watch posted a video on this subject three weeks ago.  For more on that video click HERE.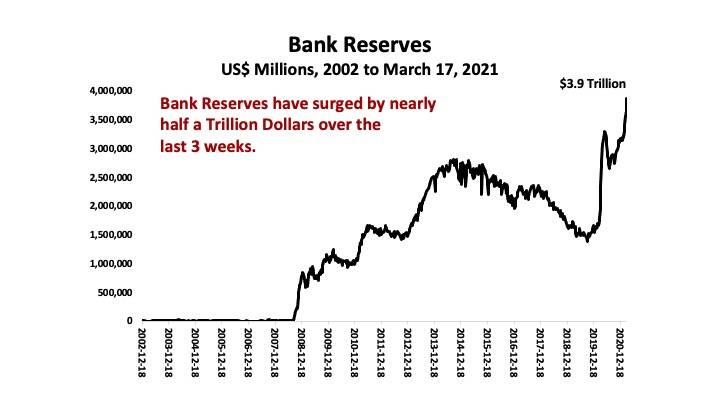 Reserves are surging due to the combination of Quantitative Easing ($120 billion per month) and the run down in the Treasury Department's bank account at the Fed, the Treasury General Account or TGA.
Last week, the Treasury ran down that account by $220 billion as it sent $1,400 checks to most Americans.  Over the last three weeks, it has spent $350 billion out of that account.  
When the Treasury runs down the funds in the TGA it pumps money directly into the economy and the Financial Markets.  
And when Liquidity in the Financial Markets rises sharply, asset prices tend to move up sharply as well.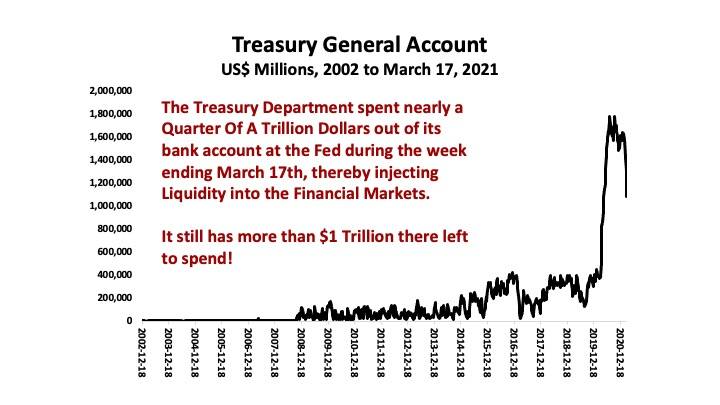 Macro Watch estimates that Bank Reserves could expand by a further 21% by mid-year and by 36% by year end.  A Liquidity Surge on that scale would normally put strong upward pressure on asset prices.
The possibility that government bond yields will continue to rise appears to be the biggest risk to that scenario playing out. 
Macro Watch has published three videos analyzing the ongoing battle in the Financial Markets between surging Liquidity on the bullish side and Inflation fears on the bearish side.
Macro Watch subscribers who have not yet seen those videos should log in and watch them now.  
The next video in this series, coming soon, will explain why large increases in the Money Supply no longer lead to high rates of Inflation. 
If you have not yet subscribed to Macro Watch and would like to, click on the following link:
For a 50% subscription discount hit the "Sign Up Now" tab and, when prompted, use the coupon code:  Frenzy
You will find more than 50 hours of Macro Watch videos available to watch immediately.  A new video will be added approximately every two weeks.
Please share this blog with your colleagues and friends.