My Warning To Some Of The World's Largest Investment Managers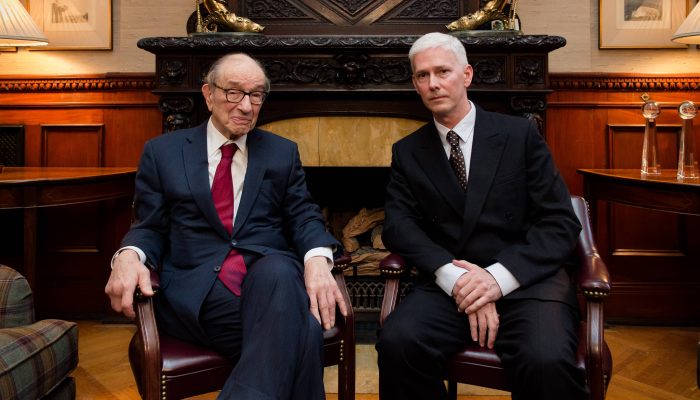 Posted February 12, 2017
I've just returned from a couple of very interesting weeks in the United States. In mid-January, I had the opportunity to meet Alan Greenspan and to ask him a question that I believe is of historic importance. That was the subject of the Macro Watch video uploaded on January 25th.
Two weeks later, I was taken on a roadshow by CLSA to meet with institutional investors in New York, Boston, San Francisco and Los Angeles.   I made presentations to roughly two dozen investment firms. Collectively they manage well over US$100 billion. The topic of my presentation was Trump's Recipe For Disaster.
If President Trump really does carry out his campaign promises to cut taxes, increase government spending and eliminate the US trade deficit, interest rates will spike, causing credit to contract, asset prices to crash and the economy to collapse back into a 2008-stlye recession – or worse.
In the new Macro Watch video uploaded today, I use one chart, the US Balance Of Payments, to explain why. Macro Watch subscribers can log in now to download my roadshow presentation and watch the new video.
If you have not yet subscribed, click on the following link:
http://www.richardduncaneconomics.com/product/macro-watch/
For a 50% subscription discount hit the "Sign Up Now" tab and, when prompted, use the coupon code: roadshow
You will find more than 32 hours of Macro Watch videos available to watch immediately. A new video will be added approximately every two weeks.
Please share this blog with your colleagues and friends.