Quantitative Easing Round Four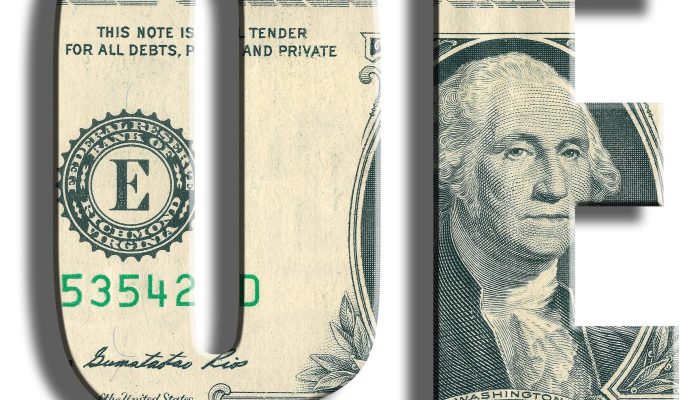 Posted October 12, 2019
A new round of Quantitative Easing began yesterday when the Fed announced that it would create $60 billion a month to buy US government securities.
Although I have long expected the resumption of QE, I find the suddenness and size of QE4 startling.  It could signify the Fed is aware of a grave problem somewhere in the global banking sector and has relaunched QE to contain it.  At the very least, by launching QE4, the Fed is implicitly admitting that Quantitative Tightening was a terrible mistake.
The new Macro Watch video, uploaded today, considers why the Fed jumped from Quantitative Tightening back to Quantitative Easing so abruptly.  It also discusses what the consequences of this new round of QE are likely to be.
This fiasco will inflict a severe blow on the Fed's reputation.  First, it proves the Fed made a serious mistake by destroying Dollars through Quantitative Tightening.  Secondly, the rationale the Fed has given for relaunching its asset purchase program is misleading.  Consequently, public trust in the Fed will be eroded.
The Fed stated this new round of asset purchases was necessary due to a shortage of Bank Reserves, but there is no such shortage.
The Fed stated this program is not Quantitative Easing, but it is. The Fed will create money and buy government securities again, just as it did during the previous three rounds of QE.
The Fed stated these actions "do not represent a change in the stance of monetary policy", but they do. This radical monetary policy U-Turn was required to prevent government borrowing from pushing up interest rates.
We now have trillion dollar budget deficits and more Quantitative Easing to finance them.  It is important for everyone to understand that this is what it takes to keep our economy from falling into a new Depression.  
The logical next step is to use the money being created by QE to finance government investment in new industries and technologies, rather than simply allowing the money to push up asset prices again.  In other words, for this to be sustainable over the long-term, we must move from what Ray Dalio calls Monetary Policy 2 to Monetary Policy 3, MP3.  
Macro Watch subscribers can log in and watch this 12-minute video now.
If you have not yet subscribed to Macro Watch and would like to, click on the following link:
For a 50% subscription discount hit the "Sign Up Now" tab and, when prompted, use the coupon code: four
You will find more than 50 hours of Macro Watch videos available to watch immediately. A new video will be added approximately every two weeks.
Please share this blog with your colleagues and friends.