Reminder: Watch Richard Duncan's New Course, HOW THE ECONOMY REALLY WORKS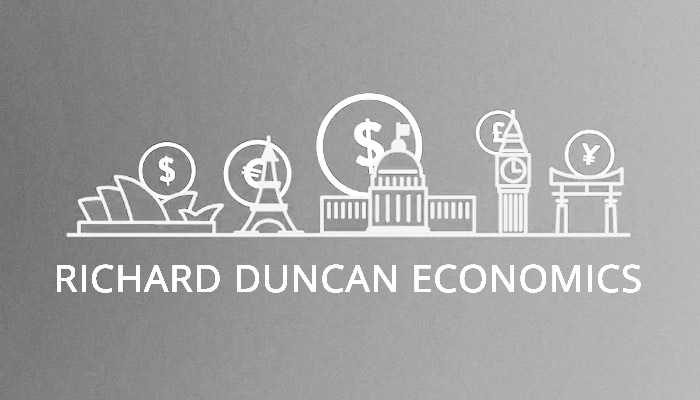 Posted August 31, 2013
Capitalism is dead. The government manages the economy now. In order to understand where the economy is headed and what that will mean for the direction of stocks, bonds, property and commodities, it's necessary to understand how the government manages it.
My new video Course explains how our economic system works now.
It's divided into 11 lectures.
Lecture 1: What's Changed?
Lecture 2: Don't Call It Capitalism
Lecture 3: Who's In Charge?
Lecture 4: GDP 101
Lecture 5: Budget Deficits
Lecture 6: Where Does The Government Get And Spend The Money?
Lecture 7: Interest Rates, Inflation and Globalization
Lecture 8: Monetary Policy and Net Worth
Lecture 9: Trade Deficits and Their Impact On Asset Prices
Lecture 10: Credit Growth Drives Economic Growth
Lecture 11: Summing Up A Decade Of Work
To subscribe to the Course for $25 go to:
https://www.udemy.com/how-the-economy-really-works/?couponCode=How2
Our economic system has changed radically since we broke the link between money and gold in 1968. I believe it is very important for everyone to understand how it's changed and how it works now.
Richard