Watch Richard Duncan's New Course: How The Economy Really Works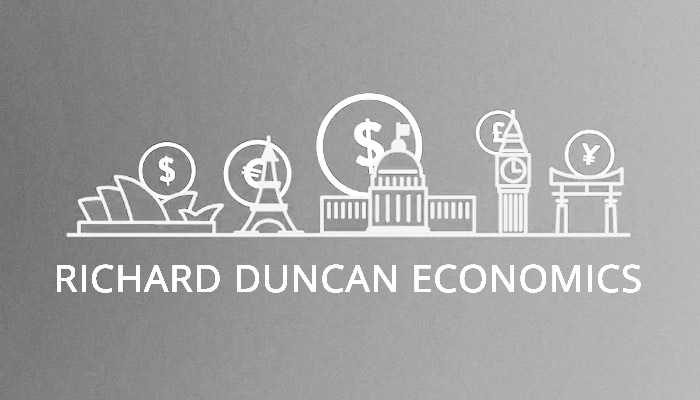 Posted August 15, 2013
My second video Course is now available on Udemy.com. It's called: How The Economy Really Works.
This 2-hour Course deals with the present. It explains how our economic system works now. It's divided into 11 lectures.
Lecture 1: What's Changed?
Lecture 2: Don't Call It Capitalism
Lecture 3: Who's In Charge?
Lecture 4: GDP 101
Lecture 5: Budget Deficits
Lecture 6: Where Does The Government Get And Spend The Money?
Lecture 7: Interest Rates, Inflation and Globalization
Lecture 8: Monetary Policy and Net Worth
Lecture 9: Trade Deficits and Their Impact On Asset Prices
Lecture 10: Credit Growth Drives Economic Growth
Lecture 11: Summing Up A Decade Of Work
Take a look at sample Lectures 1 and 2.
I am offering the Course to the subscribers of this blog for $25, a 75% discount to the normal price. To buy the course at that price, follow the step-by-step instructions at the bottom of this message.
Thank you very much for your continued interest in my work.
Richard
To subscribe to the Course for $25 go to:
https://www.udemy.com/how-the-economy-really-works/
When you click on that link, it should take you to the course page. There you will see a button that says: "Take This Course $100"
Just under that button, it says: "Redeem a Coupon"
Click on that. Then "Enter Your Redemption Code", which is: How2
If you already have an account, Login. If not, Signup: Input your name, e-mail address, and a new password that you create for Udemy. You can pick any password you like. It will be your Udemy password.
After that, you should be able to watch the Course. Let me know if there's a problem.