Renegade Inc. TV Interview. Highly Recommended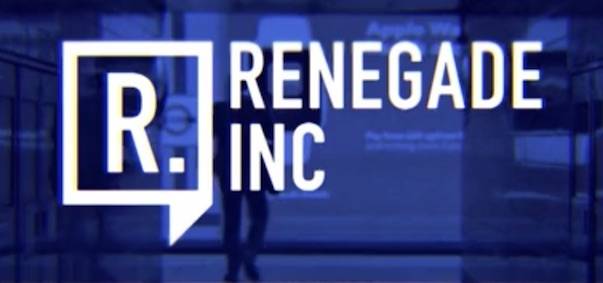 Posted August 28, 2018
In this television interview for Renegade Inc., Ross Ashcroft and I discuss Creditism and the opportunities and dangers that exist at this unique moment in history.
The global economy no longer works the way it did when Money was backed by Gold.  After 1971, Capitalism evolved into Creditism. Creditism has pulled hundreds of millions of people out of poverty, but it is now in danger of breaking down into crisis because the private sector is too heavily indebted to take on more debt.
With Creditism in crisis, the global economy now faces very serious challenges.  In this interview, I offer ideas on how those challenges can be overcome. 
Renegade had kindly included a clip of Alibaba's Jack Ma expressing similar views.
After watching this interview, if you would like to learn more about Creditism and the threats and opportunities it presents, subscribe to Macro Watch.
For a 50% subscription discount hit the "Sign Up Now" tab and, when prompted, use the coupon code:  renegade
You will find 46 hours of Macro Watch videos available to watch immediately.  A new video will be added approximately every two weeks.