My Speech Before Members Of Congress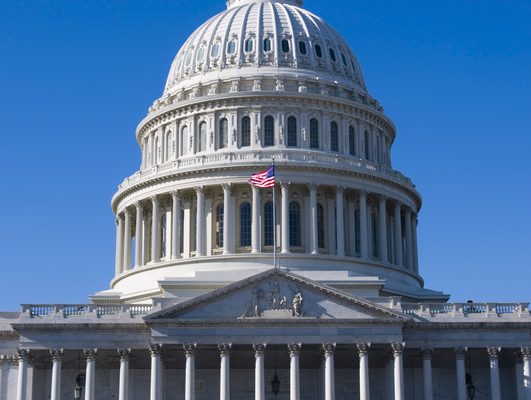 Posted March 2, 2023
I made a speech before 15 members of the House Ways and Means Committee in Washington on Monday night.  The title of the speech was "How to Finance the Next American Century".  
This was a dream come true for me. As I wrote in the book, "The objective of The Money Revolution is to persuade the American public and US policymakers that the United States can and must make a multitrillion-dollar investment in new industries and technologies over the next 10 years in order to ignite a technological revolution that would turbocharge economic growth, consolidate the country's geopolitical preeminence, and vastly enhance human well-being, not only in the United States, but all around the world."
The Ways and Means Committee is the most powerful committee in the House of Representatives.
So, this was a once in a lifetime chance for me to "persuade US policymakers". I gave it my best shot. My presentation at this Ways and Means Committee policy dinner lasted for 30 minutes and was followed by an hour and a half of Q&A. I believe my remarks were well received.
It was a great honor for me to be able to discuss the extraordinary opportunities available to the United States to grow and prosper through Investing in our future with these exceptionally well-informed individuals, most of whom have served their country through elected office for decades.
I flew from Thailand to Washington to make this speech at the invitation of Congressman John Larson of Connecticut. After reading The Money Revolution, Representative Larson tracked me down and called me to discuss the book. He had clearly read it from cover to cover. His grasp of all the book's details was remarkable. His understanding of the challenges confronting the United States and his vision concerning what must be done to overcome those challenges is inspiring. When he asked me to come to Washington, I jumped at the chance.
The few days I have spent in Washington have strengthened my confidence in our Democracy and added to my belief that the first American Century will not be the last.
I encourage Macro Watch subscribers to log in, download my speech (in a PowerPoint format) and read it now.  There is no video or audio this time, only the PowerPoint presentation.
If you have not yet subscribed to Macro Watch and would like to, click on the following link:
For a 50% subscription discount hit the "Subscribe Now" button and, when prompted, use the coupon code: Washington
Next week, I will be in New York to promote the ideas expressed in The Money Revolution.