Still Standing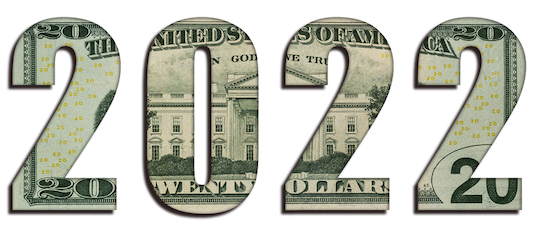 Posted January 10, 2022
When the Covid pandemic began to crush the US economy in March 2020, Macro Watch published a series of videos on the subject, including one called "Recession or Depression?" (March 15th, 2020). That video stated:
"Whether the US economy spirals into a Depression or merely a Recession will be determined by the size and the speed of the fiscal and monetary policy response to the crisis now unfolding."
Immediately after that the Government and the Fed did respond with an extraordinarily aggressive economic policy response.
The new Macro Watch video shows that that response has been a tremendous success.
This video examines:
The size of the economy
Employment
Industrial Production
Disposable Personal Income
Personal Consumption Expenditure
Private Domestic Investment
The Dollar Index
Exports and Imports
Credit Growth
Government Debt
Money Creation by the Fed
Stock Prices, Home Prices, and Wealth, and
Inflation
Despite Covid-19, the US economy ended 2021 looking much like it did at the end of 2019.
Had the Government and the Fed not intervened with extraordinary amounts of stimulus, we would now be living in a very different world. It is likely that the economy would have spiraled into a new Great Depression. The Unemployment Rate would have risen much higher than 14.8%. Consumption would have collapsed. Millions of households would have defaulted on their debt and lost their homes. Corporate bankruptcies would have skyrocketed. Most US banks would have failed. And there would have been extreme Deflation.
None of that happened because of the aggressive fiscal and monetary policy response from the government.
The lesson from the last two years (and from 2008) is clear: Fiscal and Monetary Stimulus on a large enough scale can prevent a Depression.
That is the lesson that policymakers and the public must not lose sight of should this crisis intensify or in case a new economic crisis arises.
Macro Watch subscribers can log in now for all the details.
The video is 22 minutes long and offers 44 slides that can be downloaded.
If you have not yet subscribed and would like to, click on the following link:
For a 50% subscription discount hit the "Sign Up Now" tab and, when prompted, use the coupon code: Standing
You will find more than 75 hours of Macro Watch videos available to watch immediately. A new video will be added approximately every two weeks.
Please note: Macro Watch now has its own search engine. To find the topics that interest you most, click on the search icon near the top right corner of the home page. [It looks like a magnifying glass.] I hope you will give it a try.
Please share this blog with your colleagues and friends.