Stocks, Property and The Economy May Crash This Year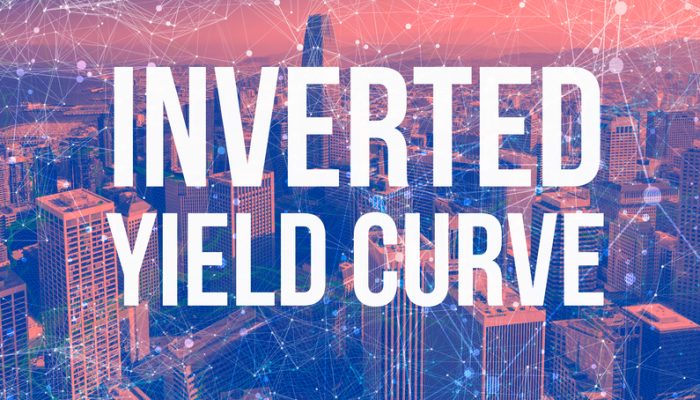 Posted April 15, 2022
Last week, the US Yield Curve inverted, meaning that the Yield on 2-Year government bonds rose above the Yield on 10-Year government bonds.
When the Yield Curve inverts, Recessions typically follow.
The new Macro Watch video discusses the outlook for Wealth, Credit Growth, and the Economy during the rest of 2022, in light of the Fed's intention to tighten Monetary Policy aggressively during the months ahead. 
It finds that there are many reasons to worry that the warning signal being sent by the inverted Yield Curve is correct.
It is very possible that the US will fall back into Recession later this year.
There are three big, interrelated threats that could destroy wealth and provoke a sharp economic contraction this year:
Asset Prices are extremely stretched relative to Income and therefore at risk of a sharp correction should any further unfavorable developments arise.
The Fed intends to tighten Monetary Policy aggressively during the rest of this year by hiking interest rates and by destroying extraordinarily large amounts of Dollars through Quantitative Tightening.
Credit Growth (adjusted for inflation) is likely to come in below the 2% Recession Threshold again this year, for the second year in a row.
Credit Growth and Asset Price Inflation have been the two main drivers of economic growth since the Crisis of 2008. This year, Credit Growth adjusted for Inflation appears likely to come in at just 0.9%.
With the Fed hiking interest rates and destroying an expected $95 billion a month through Quantitative Tightening, the chances are that Asset Prices will contract during 2022, perhaps quite sharply.
The probability of falling Asset Prices combined with very weak Credit Growth means the risks of the US slumping into a Recession later this year are high.
Little wonder the Yield Curve inverted last week.
For all the details, Macro Watch subscribers can log in and watch this video now. It is 23 minutes long and offers 52 slides that can be downloaded.
If you have not yet subscribed to Macro Watch and would like to, click on the following link:
For a 50% subscription discount hit the "Sign Up Now" tab and, when prompted, use the coupon code:  Inverted
You will find more than 75 hours of Macro Watch videos available to watch immediately.  A new video will be added approximately every two weeks.
On a separate note, I am excited to let you know that my fourth book, The Money Revolution: How To Finance The Next American Century, has recently been released.  
To learn more about The Money Revolution and my other books, click HERE.
Please share this blog post with your colleagues and friends.