The Fed May Lose $50 Billion in 2023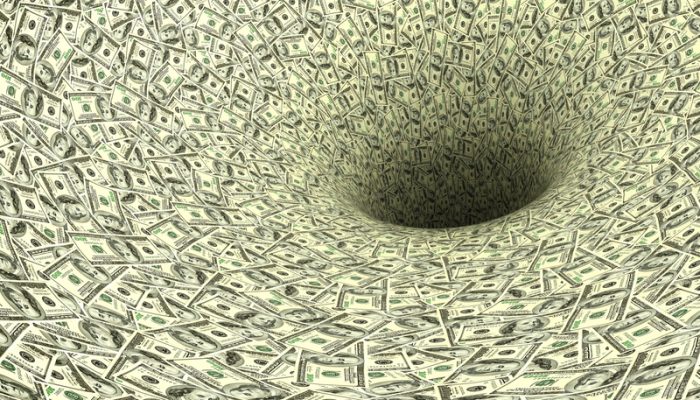 Posted November 15, 2022
Last year, if the Fed had been a corporation, it would have been the most profitable corporation in the world.
It earned $108 billion. Apple earned $100 billion.
Apple paid $19 billion in Income Taxes. The Fed, on the other hand, gave the Government all its earnings and then some: $109 billion.
The Fed is required to hand over all its profits to the Government every year.
So, this $109 billion payment was just the latest in a long line of huge "Remittances" from the Fed to US Treasury Department.
The Fed has given the US Treasury Department $1.8 trillion since it was created in 1914, with $1.1 trillion of that given after 2008.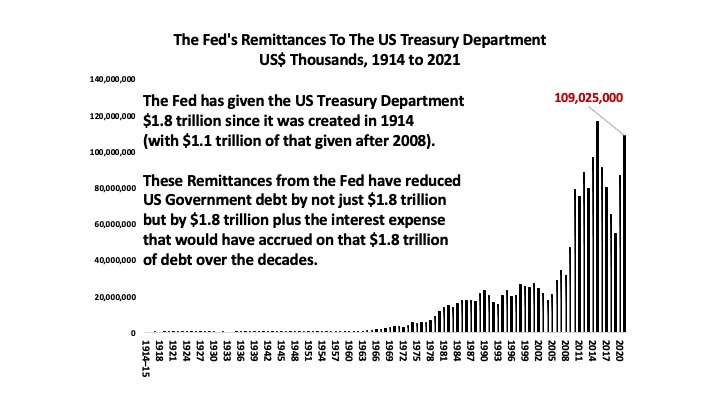 Now, however, the Fed's fortunes are changing dramatically.
It began losing money in September.
And next year, it could lose $50 billion or more.
So, what will be the consequences of the Fed losing so much money?
Will the Fed go bankrupt? Will the Government have to bail out the Fed? Will the Fed have to cease operations or operate differently?
The new Macro Watch video explains the causes of this radical reversal in the Fed's fortunes and discusses how it will impact the Fed's future operations and Monetary Policy. It also discusses how long the Fed is likely to continue losing money.
Finally, this video points out how Congress could make the Fed enormously profitable again and, thereby, lower the US budget deficit every year going forward since the Fed would "remit" its future earnings to the Government.
For all the details, Macro Watch subscribers can log in and watch this 23-minute video now. The presentation contains 43 slides that subscribers can download.
If you have not yet subscribed to Macro Watch and would like to, click on the following link:
For a 50% subscription discount hit the "Subscribe Now" button and, when prompted, use the coupon code: Remit
You will find nearly 100 hours of Macro Watch videos available to watch immediately.
A new video will be added approximately every two weeks.
My new book, The Money Revolution, contains a detailed history of the Federal Reserve. To learn more about that book and my other books CLICK HERE.
Please share this blog post on Twitter, Facebook and LinkedIn.