The Macro Analytics Interview on YouTube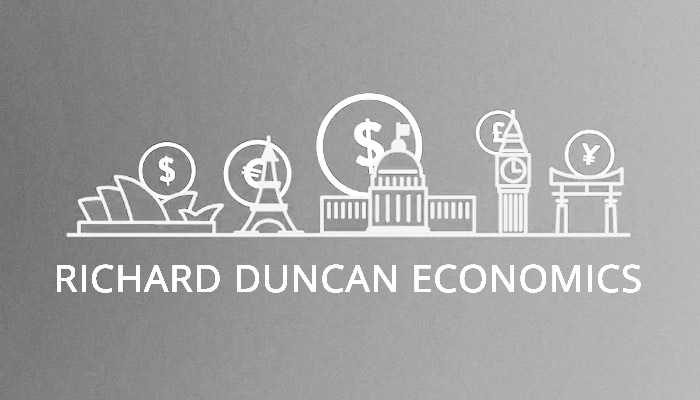 Posted November 8, 2013
I had an interesting conversation with Gordon T. Long of Macro Analytics recently. We discussed our economic future and what investors must monitor in this new age of fiat money. I introduce "The Liquidity Gauge" here for the first time.
Gord did a great job of weaving charts into the interview and posting it on YouTube. I hope you will take a look. Please find the link at the bottom of this page.
Before you go on to YouTube, I would also like to let you know that I am extending the introductory 50% discount offer for subscribing to my new video newsletter, Macro Watch. This offer won't last forever, so subscribe now.
SUBSCRIBE TO MACRO WATCH
In this new age of fiat money, credit growth drives economic growth, liquidity determines the direction of asset prices and the government attempts to control both credit and liquidity to ensure that the economy does not collapse.
Therefore, Macro Watch analyzes trends in credit growth, liquidity and government policy in order to anticipate their impact on asset prices and economic growth.
The first issue of Macro Watch explains why I believe Quantitative Easing will continue at a pace of at least $500 billion to $1 trillion a year in both 2014 and 2015.
The cost of a one-year subscription to Macro Watch is US$500. I am offering it to my direct contacts for US$250 for the first year.
To subscribe to Macro Watch at a 50% discount, go to:
https://richardduncaneconomics.com/product/macro-watch/
Click on the box, "Sign Up Now".
That will take you to the Checkout page.
There, two lines below "Checkout", it asks:
"Have a coupon? Click here to enter your code"
Click on that and enter your code, which is: macro
Then, after you fill in your billing address, check the "terms and conditions" box and hit "Sign Up Now" you will have immediate access to:
1. Macro Watch: Fourth Quarter 2013, and
2. Two video courses: Capitalism In Crisis and How The Economy Really Works
Future issues of Macro Watch will be uploaded onto my website near the beginning of each quarter.
Please click on the link below to access The Macro Analytics Interview on YouTube:
https://www.youtube.com/watch?v=fsU6zElrskg&feature=youtu.be