The Outlook For Interest Rates: Trumpthing Could Go Terribly Wrong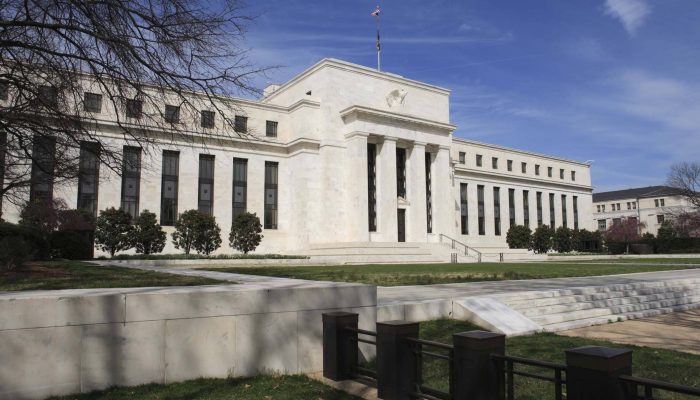 Posted September 22, 2016
Asset prices and the economy are being held up by ultra low interest rates in the United States and around the world. If interest rates now begin to rise significantly, asset prices will crash and the economy will sink into a deep recession – or worse.
An inflation shock would have catastrophic consequences, as it would drive interest rates sharply higher. Therefore, anything that causes prices to move significantly higher is a grave threat to the economy – and to political stability. There could be no more certain way to drive up prices in the United States than to impose tariffs on imports from China and Mexico as Donald Trump has proposed to do. Therefore, if Trump is elected and actually begins to do what he says he will do, prepare for a Meltdown. In fact, if he keeps gaining in the polls, the crash could precede the election.
The latest Macro Watch video discusses the Outlook For Interest Rates and explains why Trumpthing could go terribly wrong.
Topics include:
Why the Global Economic Crisis and the policy response to the crisis have driven interest rates to record low levels.
Why asset prices will crash and the economy will sink back into severe recession if interest rates now begin to rise significantly.
Why the Federal Funds Rate matters less than most people think.
Why the yield on the 10-year US Government Bond matters much more; and why it does not always move in line with Fed policy.
The factors that determine government bond yields in the 21st Century.
The likely range for bond yields and the Federal Funds Rate over the next two years.
What policymakers are likely to do next to keep the global economic bubble inflated and stave off economic collapse.
Log in to Macro Watch now to watch The Outlook For Interest Rates and to learn why Trumpthing Could Go Terribly Wrong.
If you have not yet subscribed to Macro Watch, click on the following link:
http://www.richardduncaneconomics.com/product/macro-watch/
For a 50% subscription discount worth US$250, hit the orange "Sign Up Now" tab (ignore the "$500 / year") and, when prompted, use the coupon code: jitters
More than 28 hours of Macro Watch videos are available to watch immediately. A new video will be added approximately every two weeks.
Please share this blog with your colleagues and friends.