Who Will Be Hurt By The US-China Trade War?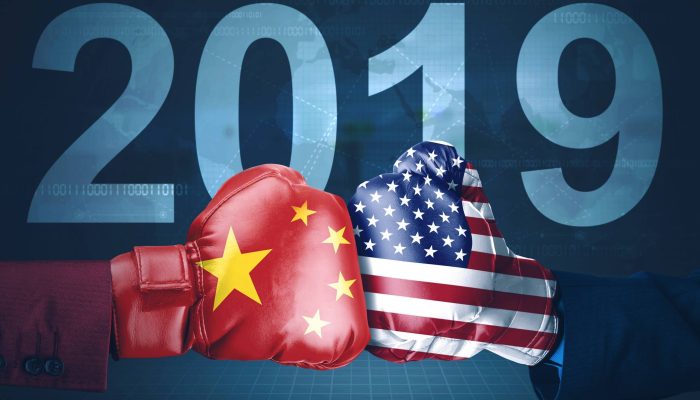 Posted December 13, 2018
Tensions between the United States and China intensified last week when the CFO of one of China's largest tech companies was arrested in Canada at the request of the United States.  Therefore, even though President Trump has pushed back his threat to increase tariffs on $250 billion worth of Chinese imports from January 1st to March 1st, the chances of an all-out US-China trade war still appear alarmingly high.
China would be the biggest loser in a full-scale trade war, but the damage to the global economy would be very widespread. The new Macro Watch video takes a closer look at which countries and which industries would be impacted most if China's exports to the United States begin to decline sharply. 
This video shows which countries export the most to China, both in Dollar terms and relative to the size of their GDP.  It also shows what China imports by product type, in total and from the US in particular.  The video also considers which countries would be most negatively impacted by the sharp fall in Chinese tourism that would result from a severe Chinese recession. (Chinese tourists spent $261 billion overseas in 2016!)
Finally, it takes a look at China's foreign assets and liabilities. China owns $7 trillion of foreign assets and it owes $5.3 trillion in foreign liabilities. In a severe economic crisis and/or political crisis:
China could begin selling its foreign assets, which would push down values, drive up interest rates and destroy wealth abroad, and
It could begin nationalizing the assets foreign investors own in China, as well as defaulting on the debt it owes to foreigners.
The bottom line is that while some countries would be hurt more than others, no country would escape the global economic crisis that would result from a severe recession in China.
Macro Watch subscribers can log in and watch this video now for all the details.  It is 15-minutes long and offers 28 downloadable charts.
If you have not yet subscribed to Macro Watch and would like to, click on the following link:
For a 50% subscription discount hit the "Sign Up Now" tab and, when prompted, use the coupon code:  who
You will find 47 hours of Macro Watch videos available to watch immediately.  A new video will be added approximately every two weeks.
Please share this blog with your colleagues and friends.