Bullard's Call To Extend QE Halts Market Panic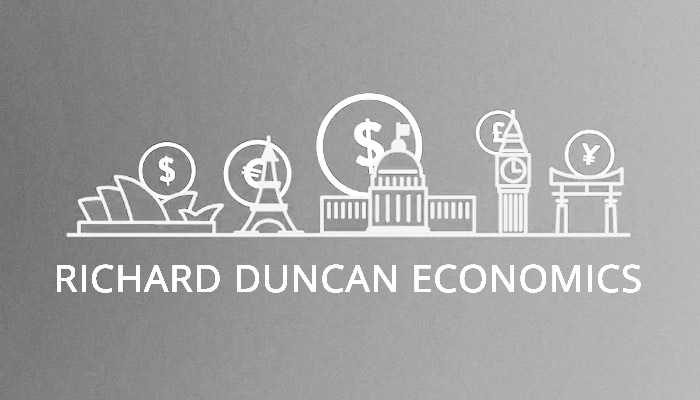 Posted October 17, 2014
Yesterday morning, St Louis Fed President James Bullard stopped the stock market crash in its tracks. In a live interview on Bloomberg Television, he said: "…I think a reasonable response of the Fed in this situation would be to … go on pause on the taper…" (i.e. to extend Quantitative Easing).
When he began that sentence the Dow was down 170 and dropping fast. When he ended it, the Dow was down only 50 points, a 120-point jump in the blink of an eye. I strongly recommend that you google and watch that interview.
Now the Fed is cornered. If it does not extend Quantitative Easing at its next FOMC meeting on October 28th and 29th, market panic will resume. In fact, the market may demand further assurances before then that QE won't end. Janet Yellen is scheduled to deliver a speech at a Boston Fed Conference at 8:30 am ET today (October 17th). If she does not back Bullard up, the markets may tumble again when they reopen an hour later.
The Fed has been driving the economy by printing money and pushing up asset prices. If QE ends, I believe stocks will suffer a severe selloff and that the economy will spiral back into recession. I have explained this in numerous Macro Watch videos during the last year, including most recently in "The Prospects For Asset Prices" (uploaded October 2nd) and in "Slowing Global Liquidity Points To Deflation Ahead" (uploaded October 12th).
If you have not yet subscribed to Macro Watch, now is the time.
https://richardduncaneconomics.com/product/macro-watch/
For a 33% subscription discount, hit the "Sign Up Now" tab and use the coupon code: bullard