China's Credit Tsunami May Capsize The World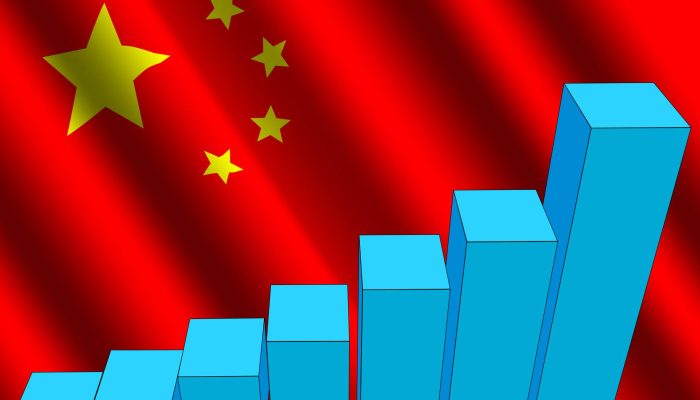 Posted October 5, 2017
The IMF expects China's Total Debt to double from US$27 trillion in 2016 to US$54 trillion in 2022.  That would be a five-fold increase in total debt just since 2009.
I'm not convinced that will happen.  But, if it does, the creation and deployment of US$27 trillion of Credit by China over the next 5 – 6 years would:
Drive asset prices sharply higher all around the world,
Inflate and distort the supply and demand for every product produced anywhere in the world; and
Fundamentally alter the geopolitical balance of power.
Over the same period, US debt is likely to expand by only US$18 trillion.  The United States should be worried.  Credit is power.
If China really does create US$27 trillion of new credit by 2022 and the US creates US$18 trillion more, this would very likely produce a great global economic boom.  US$45 trillion is nearly 2.5 times US GDP.  Asset prices should rise sharply.  Property prices in the London, New York, Toronto, Vancouver, Sydney, Melbourne, Hong Kong and Singapore should soar.  And GDP growth should accelerate all around the world.
Just as an unsustainable boom in US debt produced the global economic crisis of 2008, the unsustainable boom in Chinese debt is likely to be the cause of the next global economic crisis.
Global asset prices have already been pushed up to an unsustainable level and the global supply of goods (determined by credit) already exceeds the global demand for goods (determined by income).  The longer China's extraordinary credit boom continues, the worse these imbalances will become and the greater the global deflationary depression will be once Chinese credit ceases to expand.
What we don't know, however, is how much larger China's credit bubble will become before it pops.  It is possible that it will become a great deal larger.  If it does, it will transform the world.  The world is not prepared for the wall of money that could come flooding out of China during the next few years.
The latest Macro Watch video explains why China's credit bubble probably won't survive until 2022.  However, it also considers what the consequences could be if it does.
Macro Watch subscribers can log in and watch this 15-minute video now.  The presentation has 27 downloadable charts.
If you have not yet subscribed to Macro Watch and would like to, click on the following link:
For a 50% subscription discount hit the "Sign Up Now" tab and, when prompted, use the coupon code:  capsize
You will find 38 hours of Macro Watch videos available to watch immediately.  A new video will be added approximately every two weeks.
Please share this blog with your colleagues and friends.