Death Spiral? Make That Plural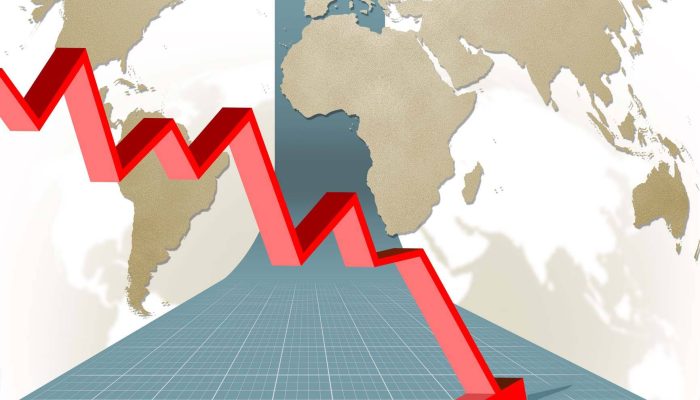 Posted February 13, 2016
Last week Citi made headlines by publishing a report claiming the global economy is trapped in a "Death Spiral". The timing of the report was perfect. Financial markets were in full PANIC! Oil fell to $26 per barrel, 10-year US government bond yields dropped to 1.52%, the MSCI World Equity Index fell into a bear market down 20% from its peak and bank shares in Europe and the US crashed as investors began to question the banking industry's solvency in a negative interest rate world.
The new Macro Watch video, uploaded today, argues that there is not just a single Death Spiral, but, instead, a number of overlapping and mutually reinforcing Death Spirals now dragging the global economy down toward depression. Four are discussed:
The Strong Dollar Death Spiral (Citi's)
The China Hard Landing Death Spiral
The Deflating Asset Price Bubble Death Spiral, and
The Credit Death Spiral
The reality is that the global economy is being sucked down in a whirlpool of interlocking Death Spirals; and there are only three ways out: Death, Quantitative Easing on a very large scale or Fiscal Stimulus on a very large scale. Each of these options is explored.
Death would not provide a lasting solution because Death would be followed by Hell – misery, poverty and probably war. QE has been overused and is now beginning to have undesirable side effects such as negative interest rates. So, at this stage of the global economic crisis, only Fiscal Stimulus offers hope of a permanent solution.
Therefore, we next consider what form of Fiscal Stimulus would be most effective: war, tax cuts or Investment.
If this sounds interesting and you are a Macro Watch subscriber, log in and watch this 15-minute video now.
If you have not yet subscribed, click on the following link:
http://www.richardduncaneconomics.com/product/macro-watch/
For a 50% subscription discount worth US$250, hit the orange "Sign Up Now" tab (ignore the "$500 / year") and, when prompted, use the coupon code: spiral
You will find more than 21 hours of Macro Watch videos available to watch immediately. A new video will be added approximately every two weeks.