Do Fed, ECB & BOJ Assets Drive The S&P 500?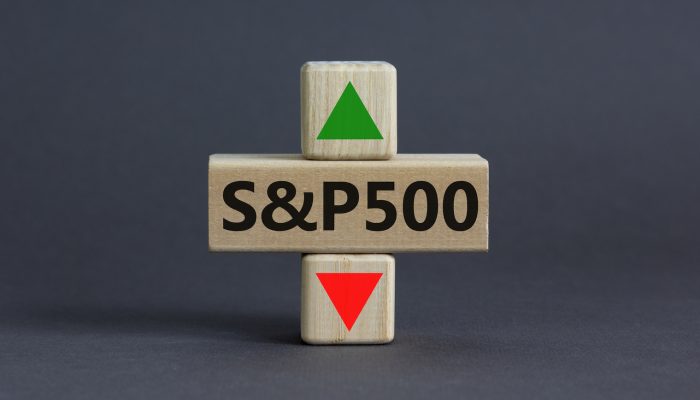 Posted January 24, 2023
Changes in the Combined Total Assets of the Fed, ECB and BOJ appear correlated with movements in the S&P 500 Index.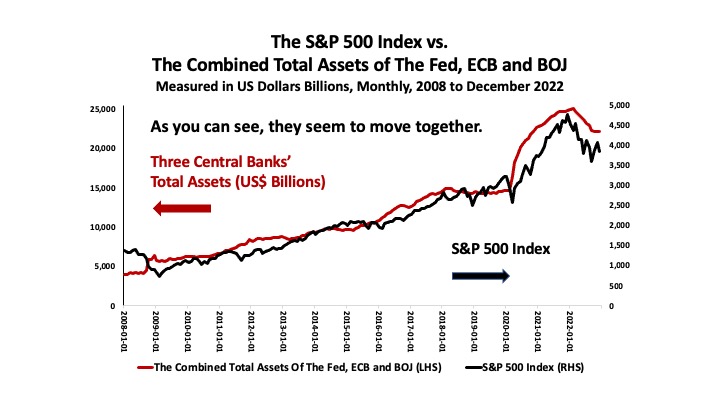 Of course, correlation does not prove causation.  But it is easy to see how the creation of trillions of dollars' worth of new money would push stock prices higher, while the destruction of trillions of dollars would push stock prices lower.
Therefore, the latest Macro Watch video looks to see whether the Combined Total Assets of these three large Central Banks are likely to expand or contract over the next two years, with the idea that if they expand, the S&P 500 is likely to move higher; whereas, if they contract, the S&P is more likely to fall.
This exercise presents the opportunity to take a quick look at some of the important developments at each of these three Central Banks.
It also demonstrates how Currency Movements could impact the direction of the S&P 500 by impacting the size of the Total Assets of the ECB and BOJ when measured in Dollars.
For all the details, Macro Watch subscribers can log in and watch this 19-minute video now. The presentation contains 52 slides that subscribers can download.  
If you have not yet subscribed to Macro Watch and would like to, click on the following link:
For a 50% subscription discount hit the "Subscribe Now" button and, when prompted, use the coupon code: Correlation
You will find nearly 100 hours of Macro Watch videos available to watch immediately.
To see a list of all the videos in the Macro Watch archives, CLICK HERE.
A new video will be added approximately every two weeks.
Please share this blog post on Twitter, Facebook and LinkedIn.