Interview: Liquidity, Inflation, Stocks and Property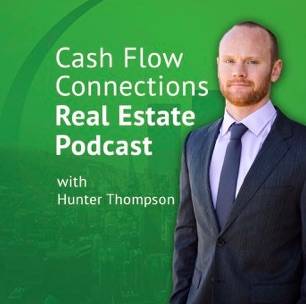 Posted April 8, 2021
I was recently interviewed by Hunter Thompson for the Cash Flow Connections Real Estate Podcast.
This was an interesting and far-reaching conversation.  I highly recommend it.
Topics covered include:
The tidal wave of Liquidity that is now driving asset prices to new record highs.
The US Treasury Department's bank account at the Fed (i.e., the Treasury General Account), how that account came to amass $1.8 trillion and the impact that can be expected on stock prices and property prices now that the money in that account is being run down.
Bank Reserves: what they are, why they represent one measure of Liquidity in the Financial Markets and why they are likely to continue surging through the end of the year.
The battle being waged in the financial markets between surging Liquidity on the bullish side and mounting inflation fears on the bearish side; and why Liquidity is winning.
Why Money Supply Growth has soared by 25% over the last year, while the Inflation rate, at 1.5%, remains well below the Fed's 2% target.
The paradigm shift in how the US economy is being managed by the government.
What the pendulum swing in government policy could mean for the financial markets, inflation, the economy and national security.
Why very large fiscal stimulus could make the economy less dependent on rising stock prices, and what that could mean for Fed policy.
I really enjoyed this conversation with Hunter. I hope you will listen to it now.
After you do, for a much more detailed explanation of all these topics and to gain a comprehensive understanding of how the economy and the financial markets really work in the 21st Century:
For a 50% subscription discount, hit the Sign Up Now tab and, when prompted, use the coupon code: General
You will find more than 50 hours of Macro Watch videos available to watch immediately. A new video will be added approximately every two weeks.
Click HERE to listen to this Cash Flow Connections interview now.  
Please share this blog with your colleagues and friends.