Systemic Banking Crisis: 2023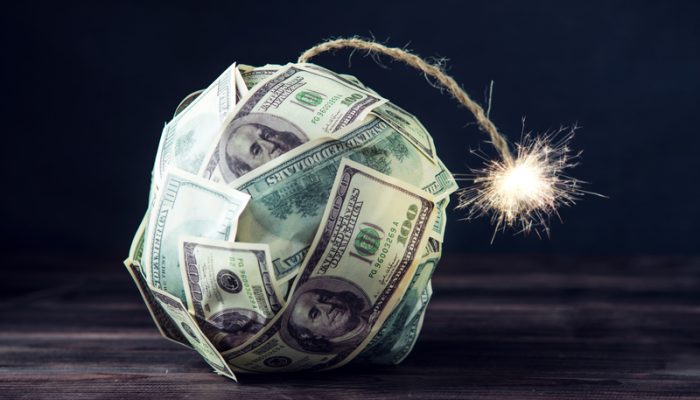 Posted March 16, 2023
The failure of Silicon Valley Bank set off a systemic banking sector crisis in the United States late last week.

It is not yet certain whether that crisis has been contained or has only just begun.
SVB's sudden insolvency unleashed panic across the US banking industry because it exposed serious weaknesses that are shared by much of the rest of the banking sector. By the time the weekend arrived, a nation-wide bank run had begun.

Had the Fed not intervened aggressively over the weekend, a significant portion of America's banks would have failed this week, crippling the US economy.
Developments over the next few days will reveal whether the policy response to this crisis has been sufficient or if a great deal more will be required to prevent a collapse of the nation's financial system and economy.

The new Macro Watch video explains why SVB failed and why a large number of other banks are at risk of sharing SVB's fate.

It also discusses the policy response put together by the Fed, the FDIC and the Treasury Department over the weekend that prevented a calamity when markets reopened on Monday morning.

Next, it looks at how Fed policy will be altered by this crisis and considers:

• Whether the Fed will be forced to put further interest rate hikes on hold,

• If Quantitative Tightening will be brought to a sudden end, and

• Does the Fed's new lending facility represent the relaunch of Quantitative Easing.
Finally, the video discusses how asset prices could be impacted by the crisis and by the policy response to it.
Macro Watch subscribers can log in and watch this 13-minute video now for all the details. It contains 29 slides that can be downloaded.
If you have not yet subscribed to Macro Watch and would like to, click on the following link:
For a 50% subscription discount hit the "Subscribe Now" button and, when prompted, use the coupon code: Panic

You will find nearly 100 hours of Macro Watch videos available to watch immediately. 

A new video will be added approximately every two weeks.

Finally, to see a list of great Economic Books I recommend, CLICK HERE.

Please share this blog post on Twitter, Facebook, and LinkedIn.