Unchartered Territory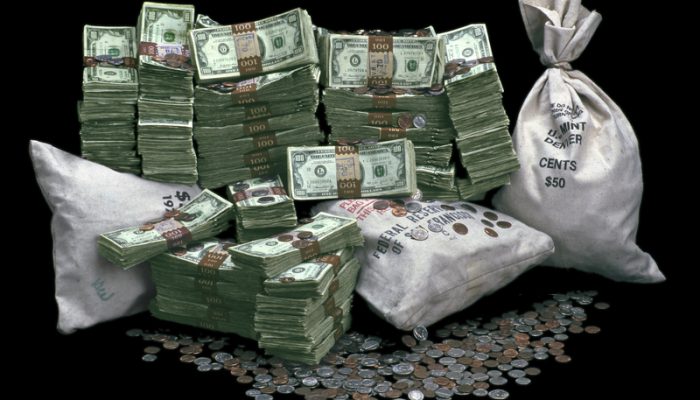 Posted April 14, 2023
Last year, Total Credit in the United States expanded by $5.1 trillion to $93.5 trillion.  Total Credit first exceeded $1 trillion in 1964.  Next year it will top $100 trillion.  This explosion of Credit has powered the economy and shaped our world. 
Macro Watch has long argued that the most important thing to understand about economics in the 21st Century is that Credit Growth drives Economic Growth.
That is why Macro Watch monitors Credit Growth closely.  This week's Macro Watch video discusses the latest trends in Credit Growth, in aggregate and by sector.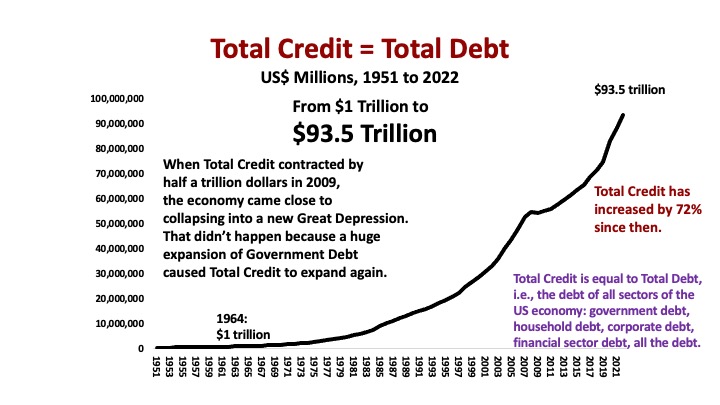 The video shows that Credit Growth is slowing and that it is likely to slow further next year.  As it slows, it will weigh on the economy.  But will that be enough to cause a Recession?
Between 1952 and 2009, every time Total Credit (adjusted for Inflation) grew by less than 2%, the US went into Recession. That happened nine times. After 2009, however, that pattern has not held.
From 2010 to 2019, economic growth was not strong, but it was stronger than would have been expected given that Credit Growth was weak. During the three years of the pandemic from 2020 to 2022, the outcome was the opposite of what would have been expected. When Credit Growth was strong, Economic Growth was weak; and when Credit Growth was weak, Economic Growth was strong.
This divergence from expectations puts us in unchartered territory.
This video explores whether the long-standing cause and effect relationship between Credit Growth and Economic Growth has broken down. It concludes that it has not; and it describes the exceptional, but temporary, factors responsible for this breakdown.
Credit Growth will continue to be the most important factor driving the economy.  Economists and investors would be unwise to think otherwise.
For all the details, Macro Watch subscribers can log in and watch "Unchartered Territory"now. This video is 15 minutes long and contains 32 slides that can be downloaded.
If you have not yet subscribed to Macro Watch and would like to, click on the following link:
For a 50% subscription discount hit the "Subscribe Now" button and, when prompted, use the coupon code: Unchartered
You will find nearly 100 hours of Macro Watch videos available to watch immediately.
A new video will be added approximately every two weeks.
Finally, to see a list of some really mind-blowing books on Science, CLICK HERE.
Please share this blog post on Twitter, Facebook, and LinkedIn.