Debt Ceiling Austerity: A Recipe for Stagnation and National Shame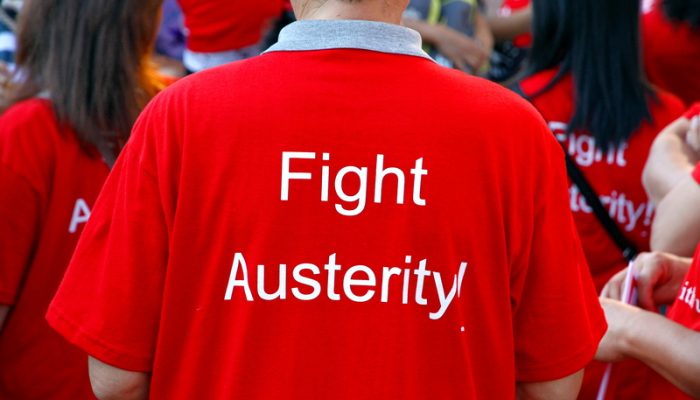 Posted May 9, 2023
Republicans in Congress are once again insisting on a return to Austerity in exchange for lifting the country's debt ceiling.
Austerity can only lead to economic stagnation and national shame as it enables China to surpass the United States economically, technologically and militarily.
The Macro Watch video uploaded today shows that there is no need to worry about the current size of US government debt, whereas there are many very good reasons to fear the consequences of reduced government spending.
The video begins by explaining why less government spending would inevitably lead to less economic growth.  It then discusses why the United States cannot endure more years of depressed economic growth for both domestic and geopolitical reasons.
Next it looks at how much government debt increased during each four-year presidential administration since 1948 to draw lessons regarding the relationship between the growth in government debt and economic prosperity and national security.  The outcome is not what most people would expect.  
Finally, it asks how much harm will be done to the economy and stock prices – and how much of your Wealth will be needlessly destroyed – before the debt ceiling is raised this time.  Unfortunately, the answer to that question is potentially a very great deal.
Macro Watch subscribers can log in and watch this video now for all the details. It is 16 minutes long and contains 35 slides that can be downloaded.
If you have not yet subscribed to Macro Watch and would like to, click on the following link:
For a 50% subscription discount hit the "Subscribe Now" button and, when prompted, use the coupon code: Ceiling
You will find nearly 100 hours of Macro Watch videos available to watch immediately.
A new video will be added approximately every two weeks.
Finally, to see a list of all the videos in the Macro Watch archive, CLICK HERE.
Please share this blog post on Twitter, Facebook, and LinkedIn.